Mom and I both really like what she did this week, and guess what! She remembered to label the layers with the filters she used. So here's what she did in Photoshop Elements, with me supervising, of course.
First, she cropped the image. Next, she used the threshold adjustment filter to darken the silhouette of the cat and set that layer at 50% opacity. Then, on a duplicate layer behind that one, she applied the ink outlines filter. After that, it was just a matter of a couple more layers to create the frame and matte. She used layer styles to bevel and apply inner and outer glows until she was satisfied with the final look.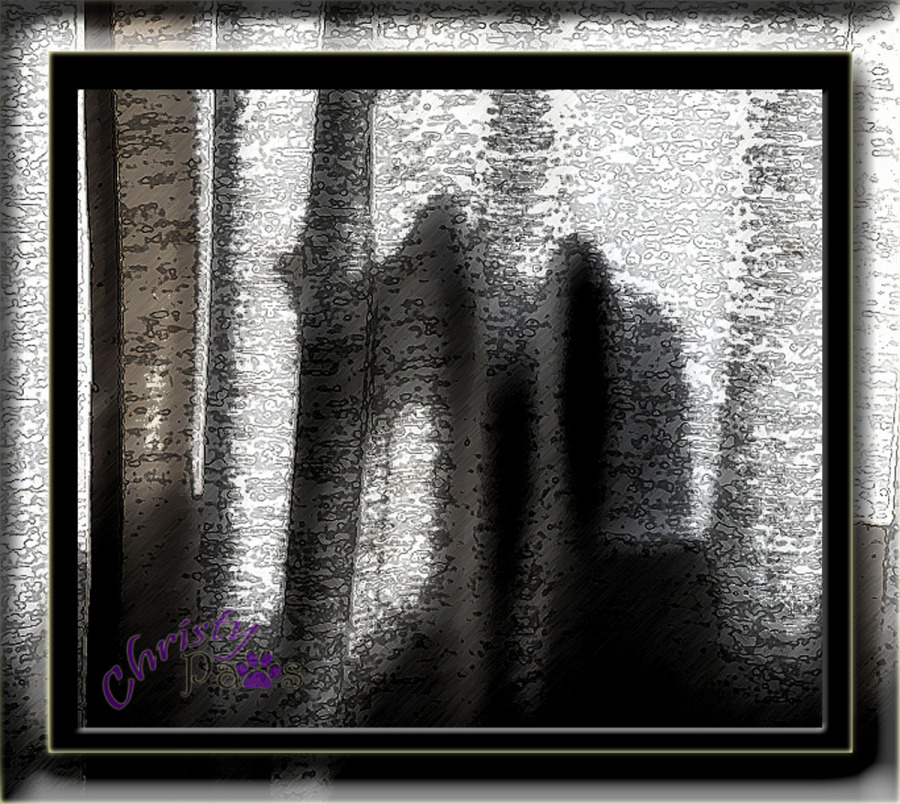 Echo loves to watch the birds from the window in the living room because that window is so much closer to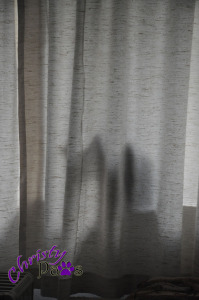 the ground than the ones in the family room/office where we spend most of our time.
Here's the original photo. This was early in the morning, before mom had gotten around to opening the curtains. You can barely tell there is a cat there! The final picture still leaves a lot to the imagination, and if this weren't a cat blog, you might not guess that is what the shadow is.
Enjoy.
Christy Paws
This is a blog hop hosted by Athena and Marie. Click on the badge to see more great art.