OK, someone out there in blogville has created a monster, maybe several of you. Mom finally took the time to check out piZap and now she is even more obsessed with her digital art. If you don't believe me, just check out my selfies. She could not leave well enough alone. She was checking out all the different things you can do with it. And the worst part was, our breakfast was late!!!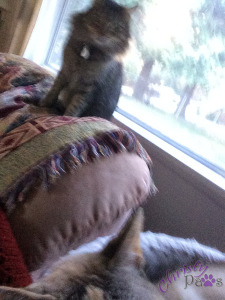 I was trying to take a selfie to show you the view of our front yard and look who jumps in! Another photo-bomb by Echo.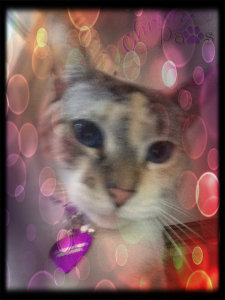 So, forget the view. I tried several of me, but they were all blurry so mom made "artwork" of one.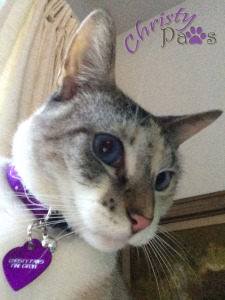 There, that's better. At least she didn't mess with this one.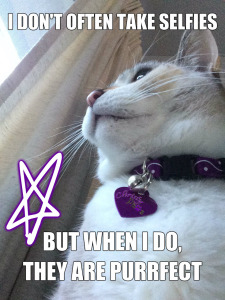 This was her idea, not mine!
Hope you are having a purrfect Sunday.
Christy Paws
This is a blog hop hosted by The Cat on My Head. Click on the link or badge to see more.