OMC! OMC! Will you look at that! Birdies all over my purple feeder.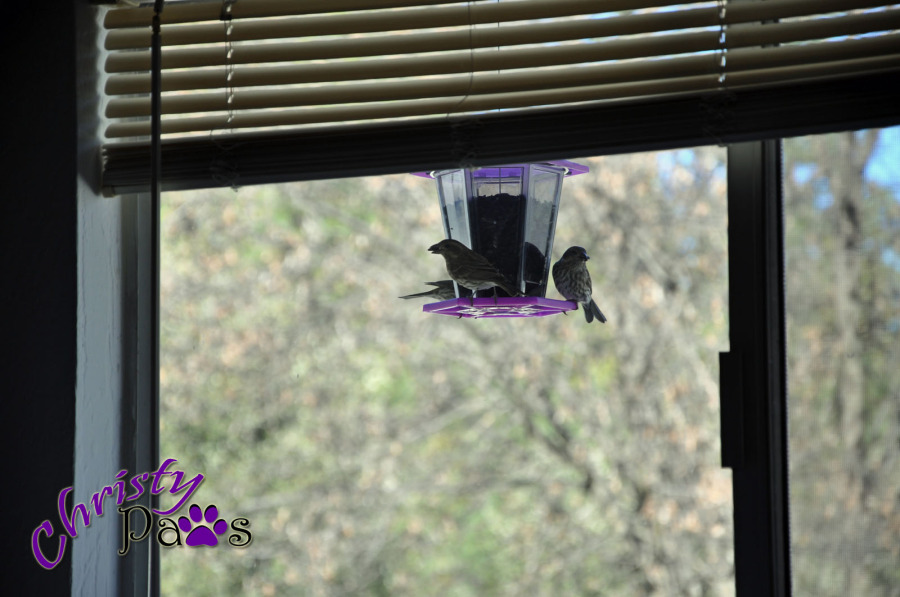 And where was I? I was asleep on the living room sofa! Mom, oh mom, why didn't you wake me up?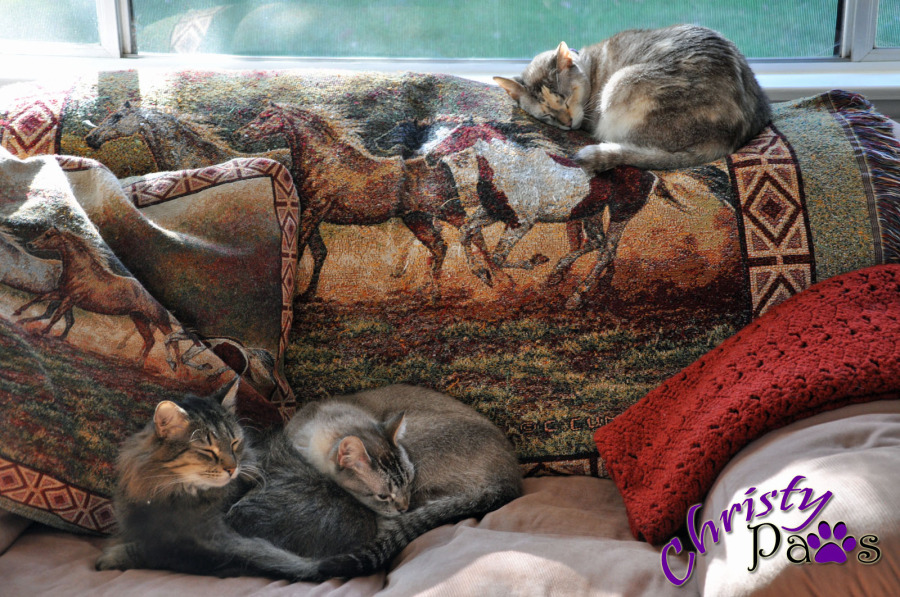 Will they come back tomorrow? I hope so!
Wishing a happy Australia Day to all my friends Down Under!
Love you,
Christy Paws