Moving has created a lot of extra work for me. I've had to do so much supervising and inspecting.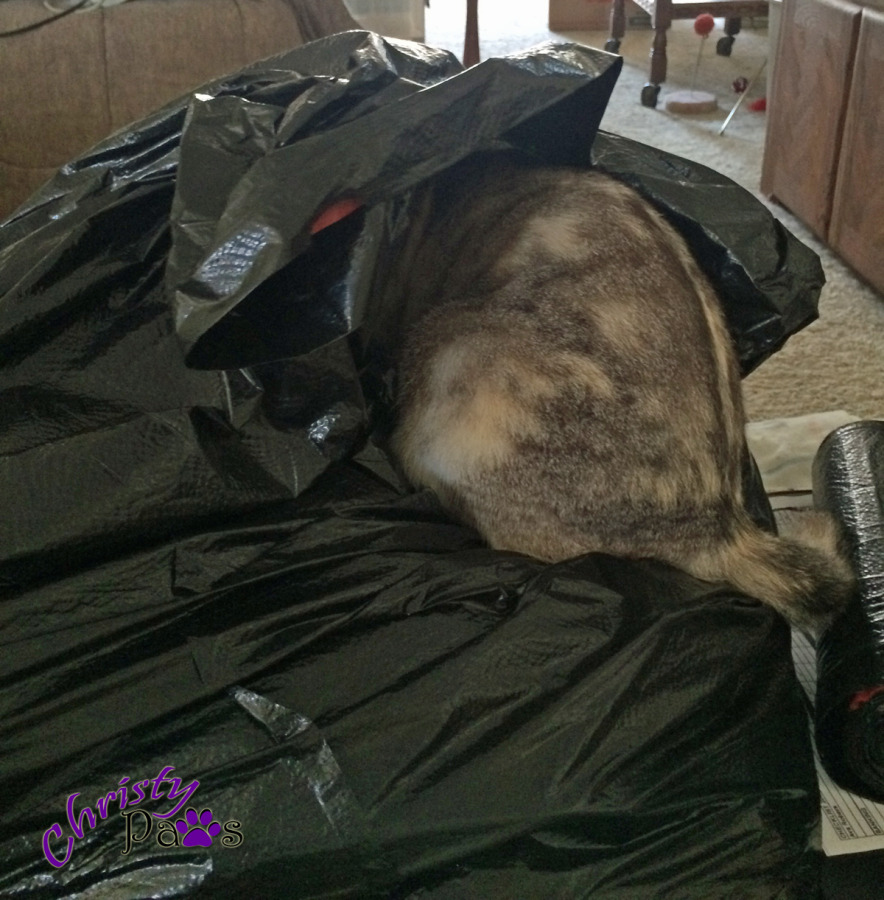 Boxes and bags everywhere have required my attention.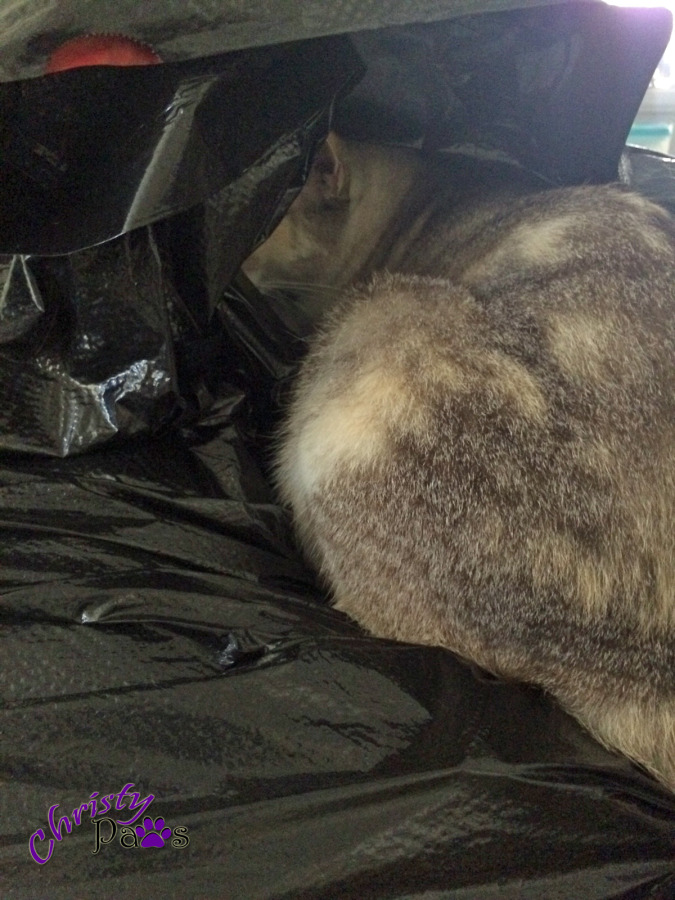 What is in here and do we really need it?
OK. It passes inspection. Now I need to rest before I move on to the next one.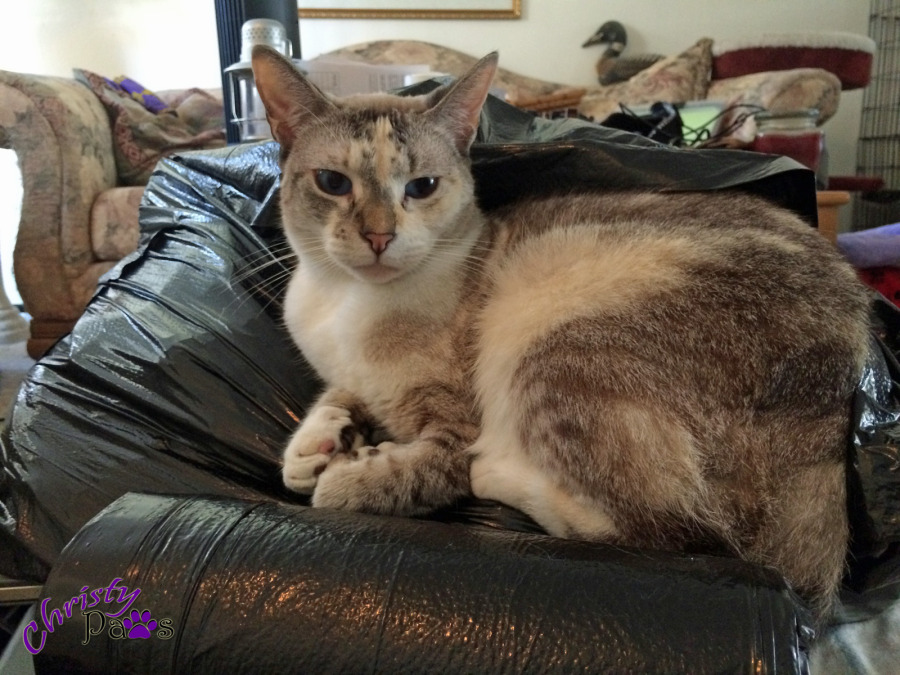 Have a great day.
Christy Paws