Hey, hey, hey! Look who's here! It has been so quiet around here for us kitties. Mom has been really busy taking care of other pets, running around "doing research" for her other blog and just generally neglecting us. She hardly ever has time to nap with me in the comfy chair and I really miss that. Maybe with colder weather coming we can snuggle more. Sometimes, I resort to loving on her while she is working at the computer.
Speaking of colder weather, today was a strange day. Mom told me the weatherman said it was going to rain but it was so sunny and beautiful this morning. I laid on the back of the couch in a wonderful sun puddle and soaked it all in just in case the weatherman was right. Sure enough, about one in the afternoon it was like mom turned the lights off and it got really dark, cloudy and windy. It never really rained much but it got cold so mom turned the heat on which always makes us happy.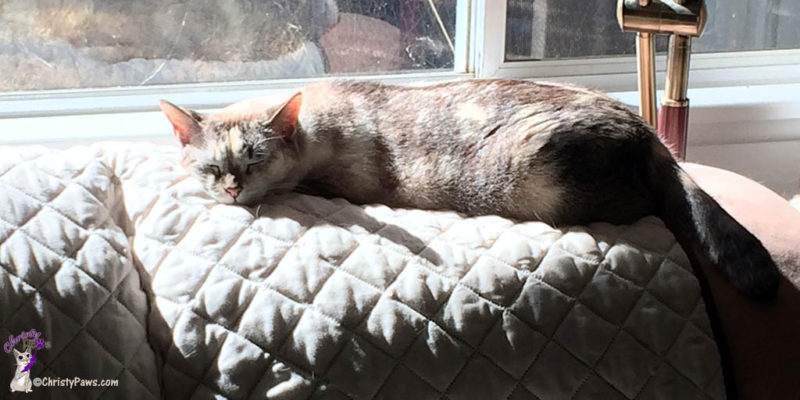 Wallace Takes Selfies
Mom has been taking care of a family of four kitties and she keeps going on and on about how sweet Wallace is. Wallace greets her at the door and helps her with all her chores including the litter boxes. She's young. She'll grow out of that.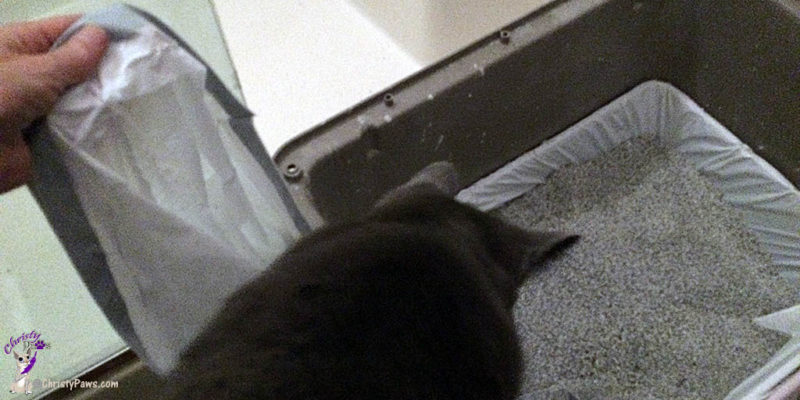 Wallace was fascinated with mom's camera so mom let Wallace take some selfies and I agreed to share the blog with her today. She is a beautiful Russian blue kinda girl with shining amber eyes. I think she looks more mischievous than sweet, don't you?
She's new to the selfie thing and had to try out a few different angles.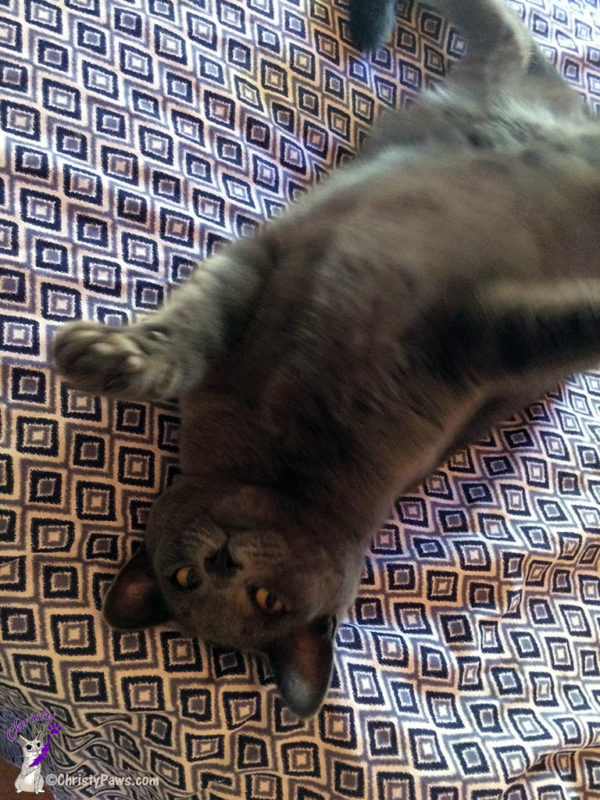 Mom even took a bit of a selfie with Wallace because she was being so cute.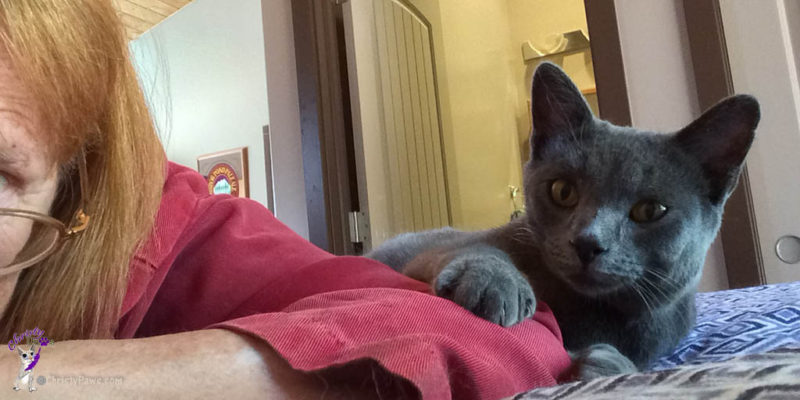 Wallace and her three litter mates were rescued at about four weeks of age when Wallace's mom's dog found them! Carol, Wallace's mom, thought there were three boys and a girl and named them accordingly. It turned out that there were three girls and a boy! So, Wallace is a girl.

Even though I'm a little late, I'm joining my friends at The Cat on My Head for the Sunday Selfies blog hop. Click on the link or badge to see more.
Save
Save
Save
Save