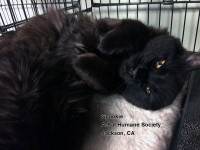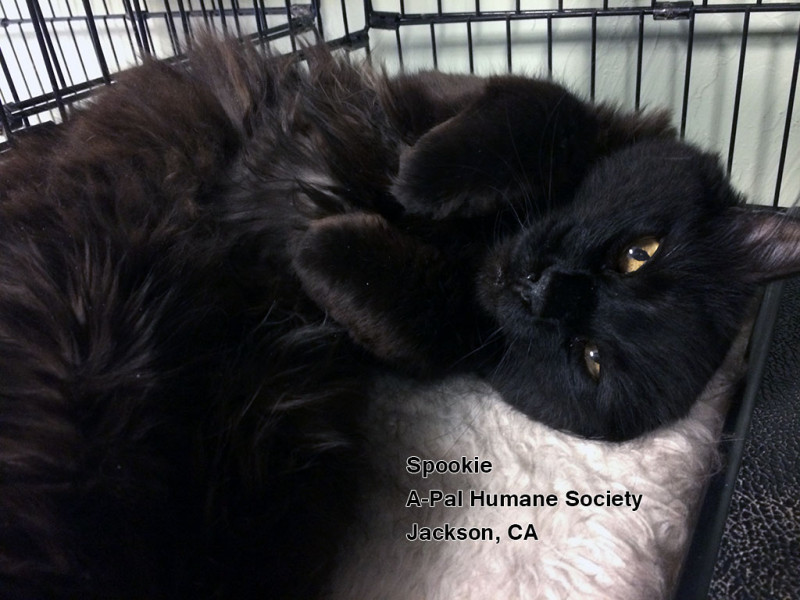 Here I am with my very first kitty from A-Pal Humane Society in Jackson, CA. I'm excited to be an Advo-Cat for this terrific rescue organization and hope to make a difference in helping place their available kitties.
Adopt Spookie
Meet Spookie who is anything but — just look at that face!
Here's what A-Pal has to say about him.
This handsome 8-year-old boy wants nothing more than to be petted. He is a real lover boy who would make a great lap cat. Spookie has had some bladder issues and needs to be fed Hills CD diet, but other than that he is healthy and happy and ready to go to his new forever home. Stop by the Feed Barn in Jackson if you would like to meet him.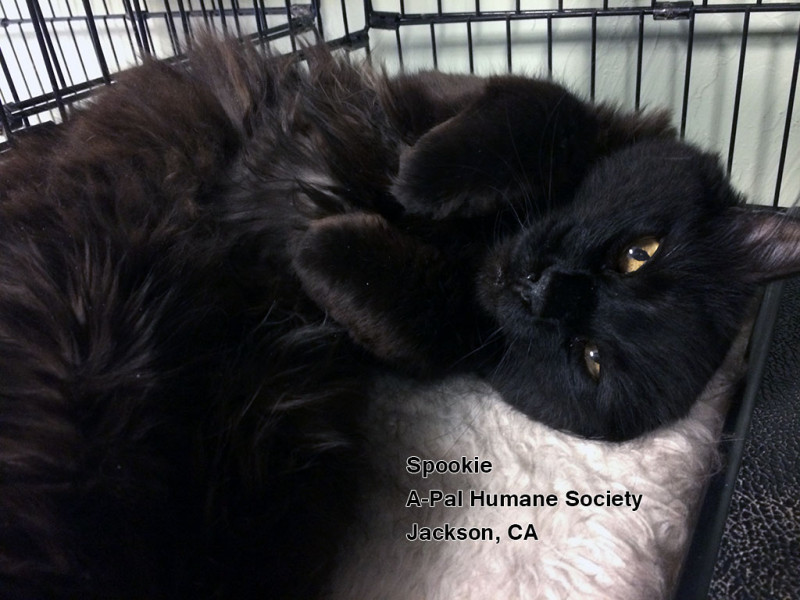 Continue reading →