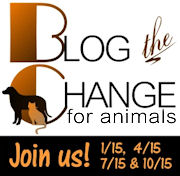 Since we moved from southern California late last year, I have been a cat without a cause. I had been an Advo-Cat for the rescue that saved my life and got me the surgery I needed. I have been trying to connect with a new rescue to represent because part of my mission is to pay it forward and help other kitties find loving, forever homes. It has taken a while but we have finally made the connection and now I am an Advo-Cat for A-Pal Humane Society! I am very excited about this. Each Friday, I will share with you one of their kitties. I hope you'll help me with my mission by sharing these cats.
A-Pal Humane Society has a surprisingly long history in Amador County. In 1978 a group of animal loving Amador County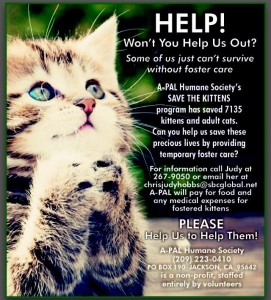 residents created the organization with the goal of promoting the humane treatment of animals in Amador County. You can read about their many accomplishments here. Their bottom line is amazing: A-PAL Humane Society has worked with shelter staff and volunteers to move the shelter intake from 2400 animals annually with a save rate of only 15% in 1988, to 1558 animals in 2013 with a save rate of 87%. Pretty impressive!
They have lots of special programs and there are many volunteer opportunities. One thing we think is especially cool is that volunteers actually work at the shelter socializing the animals, walking the dogs, etc. They also have volunteers who foster cats and kittens in their homes. Some of their programs include low cost spay/neuter, community cats and helping animals with special needs.
I'm very proud to be able to help this terrific organization meet their goals.
Christy Paws
Far from wordless today, we are still participating in Wordless Wednesday to share our excitement.
This is a blog hop. Click on the badge to see more entries or join in the fun.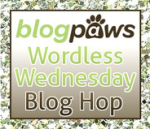 We are also joining Be the Change. How can you help animals in need?