Mom, why are you waking me up? For selfies? I thought Ocean did selfies yesterday morning.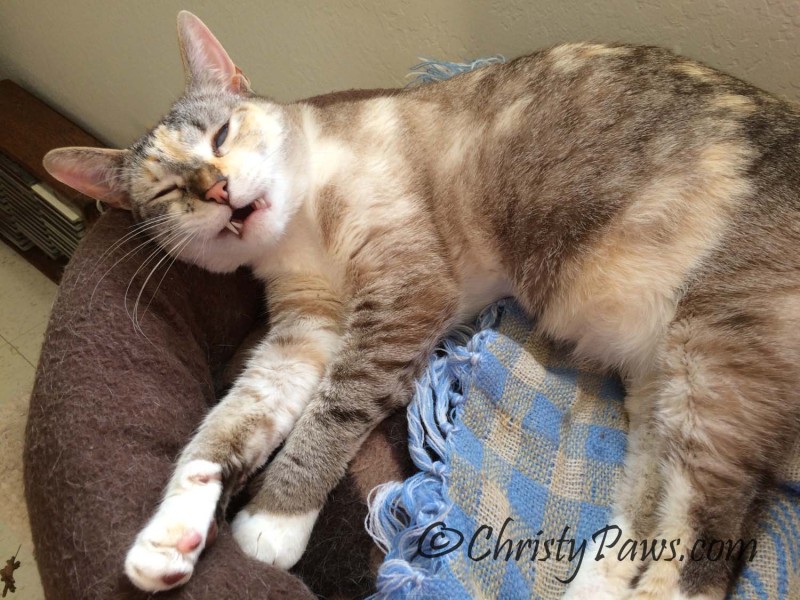 Sheesh! Sometimes she has such a short memory. I reminded her that Ocean was sitting with her yesterday while she was reading email on her phone and asked if he could do selfies this week. She hadn't downloaded the photos yet so she did that and here's what she came up with for him. He wasn't looking at the camera but not a half bad job this time. Good thing he didn't get more of mom in than he did or this would never have seen the light of day, as they say.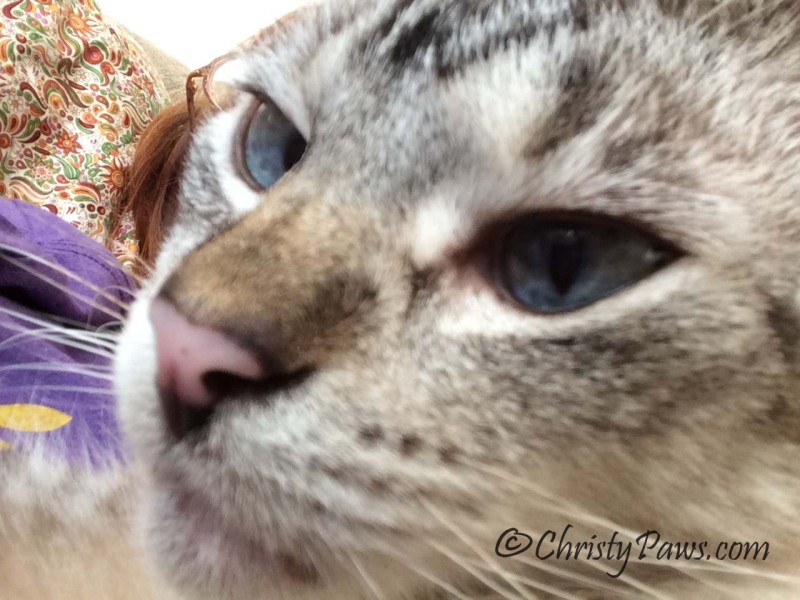 Have a great, easy Sunday.
Christy Paws
This is a blog hop hosted by The Cat on My Head. Click on the link or badge to see more.