Mom has been pretty busy for the past few days with pet sitting, including one of her favorite kitty clients, George. He's a very handsome and talkative black kitty. When she was trying to take photos of him for his parents, he kept pawing at the phone so mom decided to let him try his paw at selfies.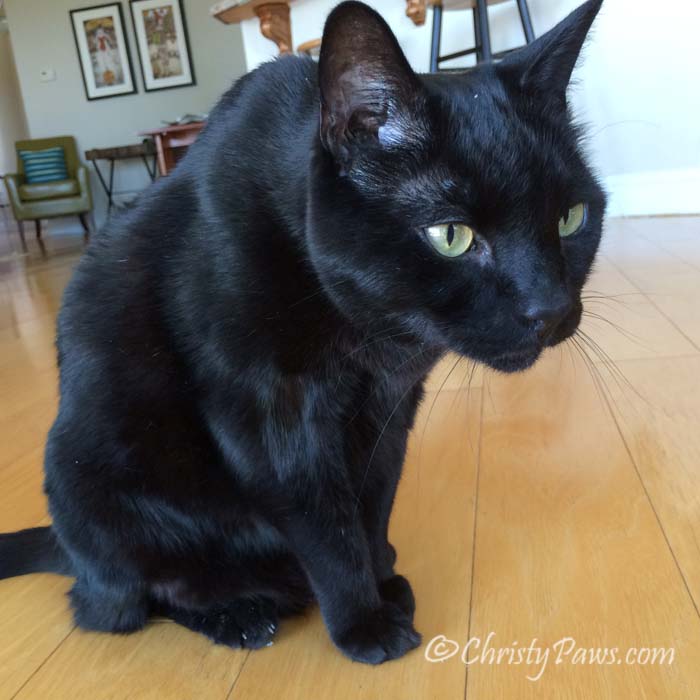 Now, those of us who do selfies know that it is not as easy as it seems like it should be.
If you haven't already done so, visit yesterday's post and enter my Gotcha Day/Birthday giveaway!
And just so you don't miss me too much, here's my selfie!
Hope you had a safe and happy Fourth of July! It's time for these kitties to rest up!
Christy Paws
This is a blog hop hosted by The Cat on My Head. Click on the link or badge to see more.