Mom is having another uninspired art day. She says it is getting harder and harder to come up with something new and different. Would an artist say that? I think she's just not been giving it, and ME, her full attention! She's been spending a lot of time with that black cat, George, and I'm not sure I like it.
So here's what we have for this Caturday Art day. In Photoshop Elements, mom used the cutout filter on the original photo, added a stroke and created the border on another layer. She made the flower using the custom shape tool. I think it's cute that she made it match my toesies.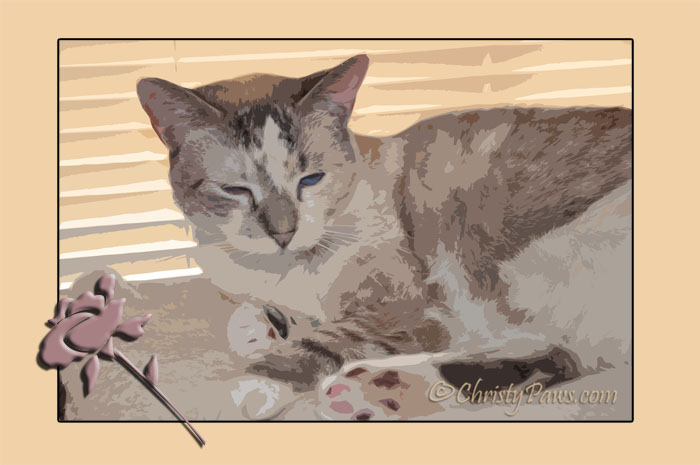 Wishing you an inspired day!
Christy Paws
P.S. There's just a few hours left to enter my giveaway. Click here to enter.
We are joining the Caturday Art Blog Hop hosted by Athena and Marie. Click on the badge to see more great art or to join in the hop.