Perhaps you saw my post last week about Rare Occasions. This is a prefect example of what usually happens when the boys get near me.
A couple of mornings ago, I was sitting in the window, half dozing, just enjoying the marvelous warmth of the sun.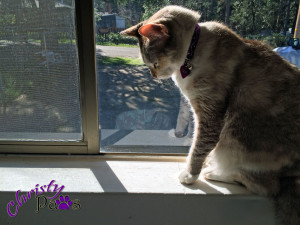 I am disturbed from my bliss by two obnoxious boys jumping up on the cat tree next to me.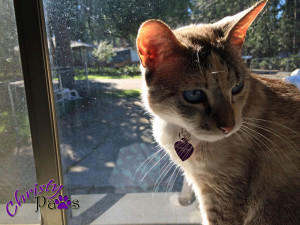 Perhaps they just want to enjoy the sun too, I think to myself. Who am I kidding? Look at Ocean's paw sneaking out there almost immediately.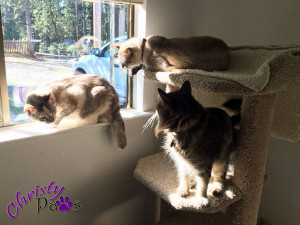 Just look at this. He's going to BITE me!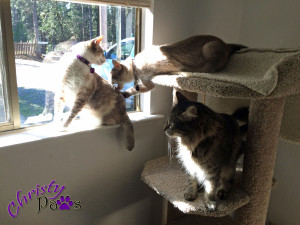 Of course, I protested.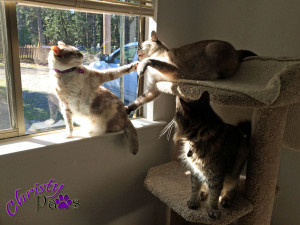 And he persisted! Notice, this time at least, Echo is just watching, but does he come to my defense? Of course not.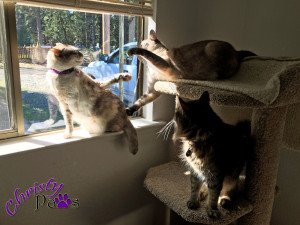 Often, I will just leave the area to avoid any further confrontations, but I really wanted to stay there in the sun. I finally got my point across without having to leave the window.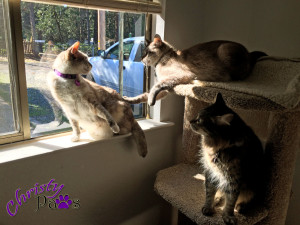 And I was able to go back to chillaxin' in my puddle.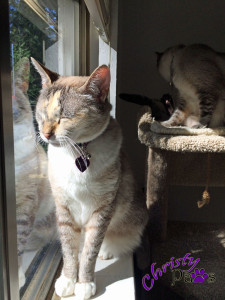 What is it with boys anyway?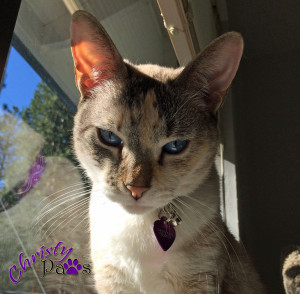 Hope you have a warm sunny day without rude interruptions.
Christy Paws