Mom wanted to show you what the area we are moving to in gold country looks like but she couldn't find any photos! She has been to visit her friend, Kelly, a couple of times but could find no photographic evidence. They took several day trips (there are LOTS of wineries) and she has photos of those but nothing of the area right around the house. The following video is a little teaser taken from Kelly's porch. Boy, do those trees look tall!
Here is a photo from a hike mom and Kelly took just a short distance from the house.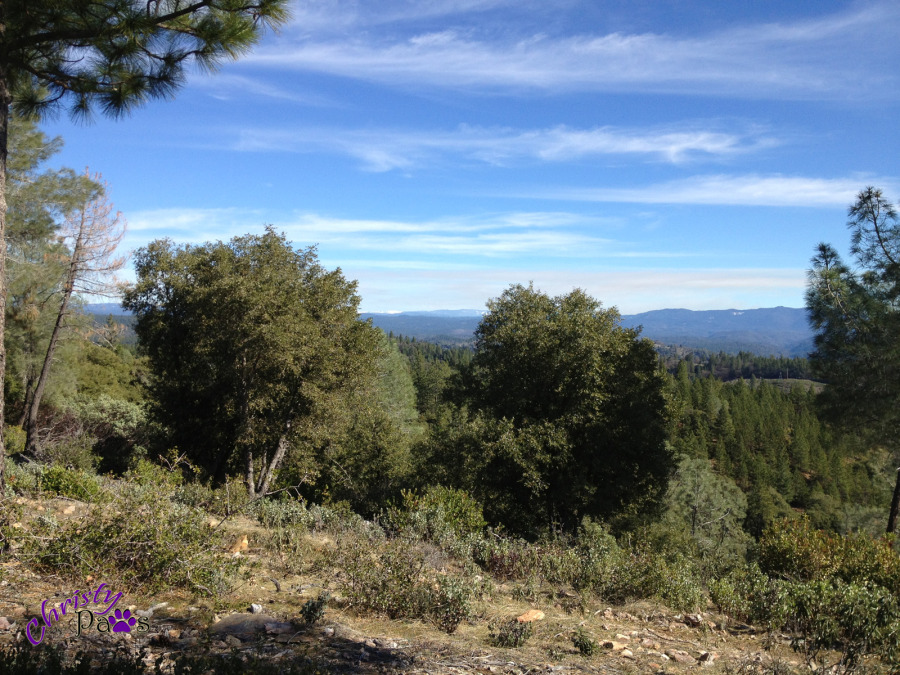 Pitiful, but that's the best she could do! I guess we will just have to wait until we get there to show you the beautiful scenery and the quaint, little town.
Christy Paws