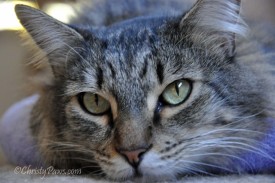 Can you guess that today's letter is E? I got a mention on C day, and Ocean will probably show up on O day, if mom can hang in that long, so it is only fair that E is for Echo and his beautiful (according to mom) eyes. She says she is partial to blue-eyed kitties but that there is just something about Echo's eyes…
Mom forgot when she signed up for the Blogging from A-Z Challenge that she had to go to Southern California for a few days to take care of some business, so we are busy trying to get her ready to go and plan a few posts in advance. They will be short and sweet for the next few days!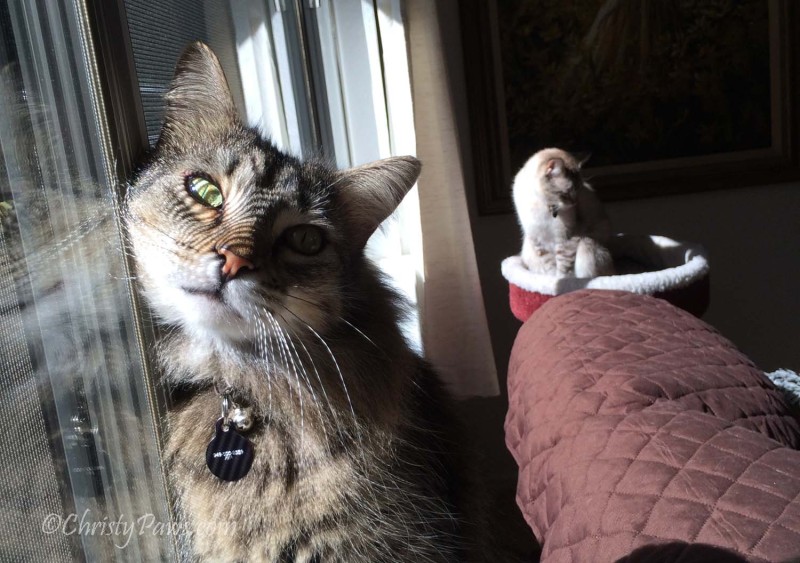 So, without further ado, here are more photos for you to enjoy. As always, you can click on any of our photos to biggify.
Have an exceptional day!
Christy Paws