Mom and Kelly decided to treat themselves a couple of days ago and bring spring indoors. They bought several different bouquets at the market, combined them and then split them in half. Mom tried to get me to pose next to her bouquet.
Really, mom? I am waiting for dinner and you want me to pose for a picture? OK, fine, but then can we eat?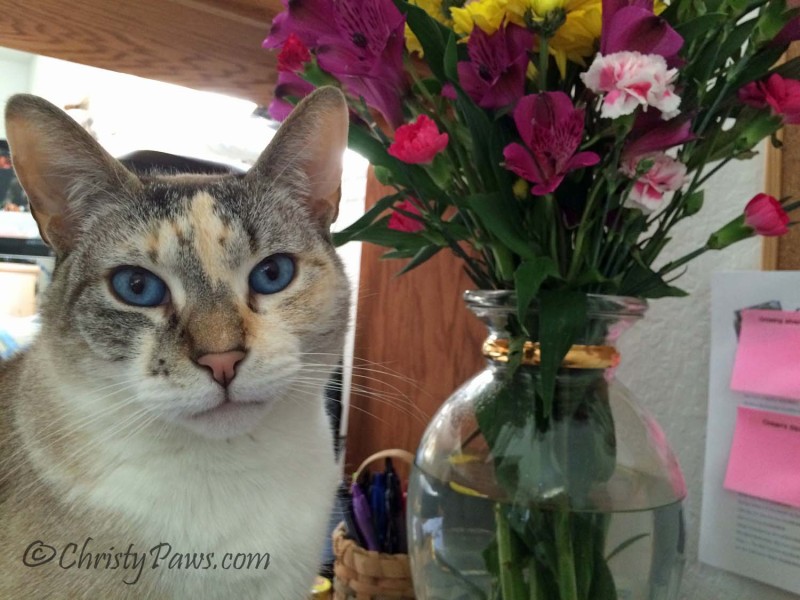 Since I wasn't happy about posing by the flowers instead of being fed, I think I'll show you my fangs!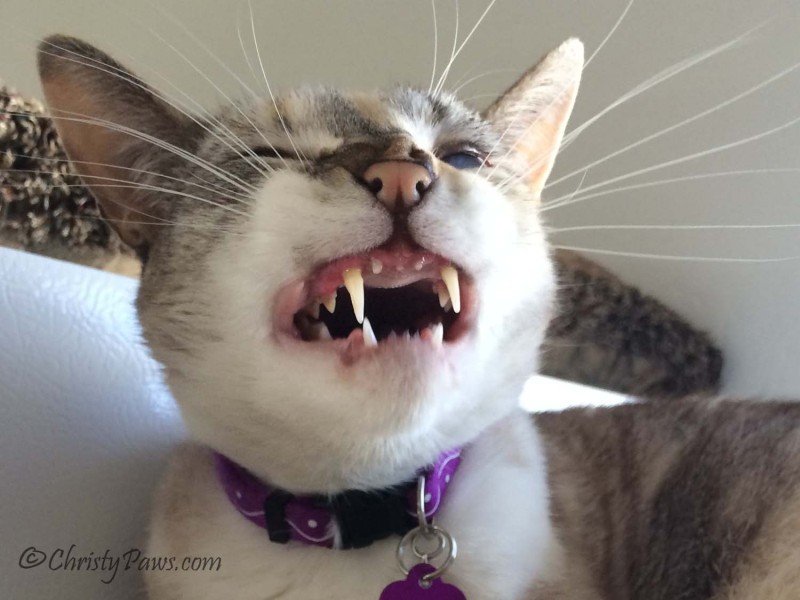 Have a fabulous day!
Christy Paws