Here I was this morning, concentrating really hard on my selfies.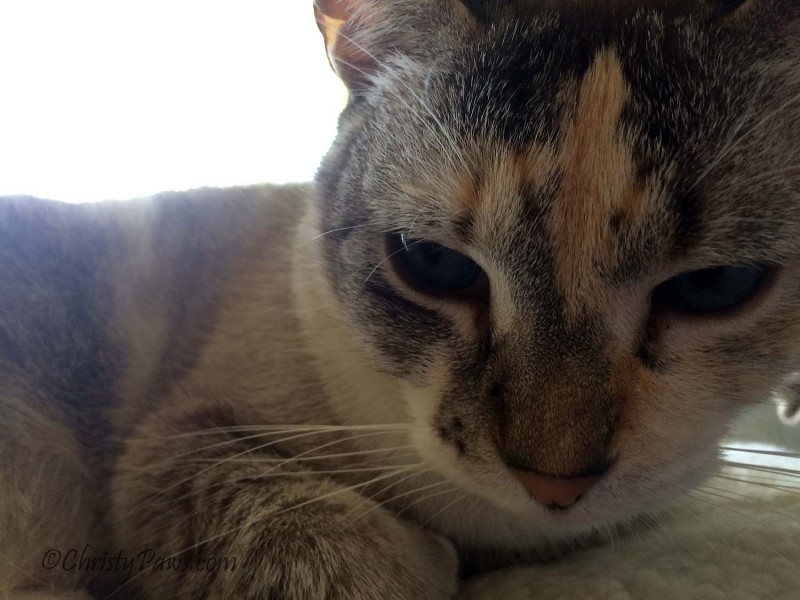 Suddenly, up jumps, you guessed it, Ocean. He always has to be in the middle of things when we are trying to take pictures — or anything else, for that matter.
Really, Ocean? You had to jump up here right now, in front of the camera, to give yourself a bath?!?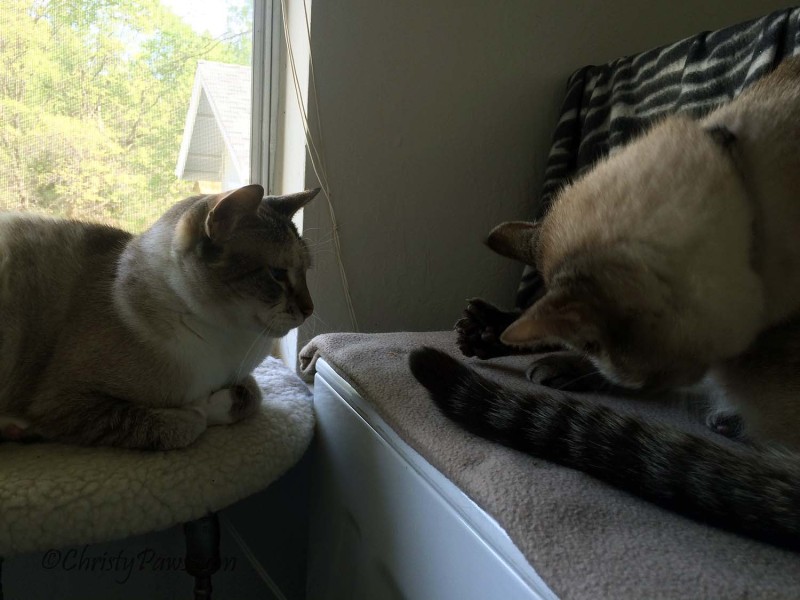 Sheesh! No respect, I tell you. No respect.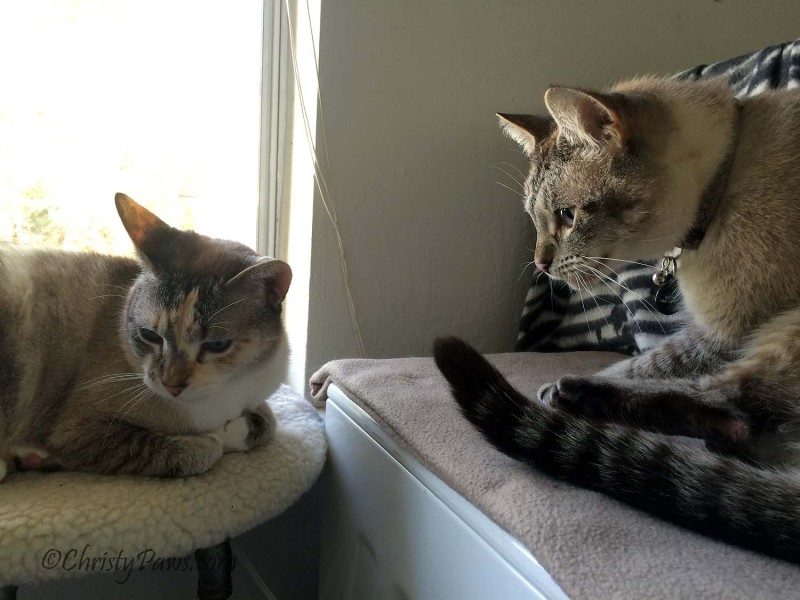 Have a great day and Happy Easter to those who celebrate it!
Christy Paws
This is a blog hop hosted by The Cat on My Head. Click on the link or badge to see more.