It's Wednesday, but it has been so long since I posted, I just can't be wordless! My plan is to be back full time beginning tomorrow. So, actually, I guess that makes it today. I have so much to tell you I hardly know where to start. In the next few days, I'll do a post about the Butte Fire and our evacuation experience. That's what started my hiatus and then things just kept happening. Hopefully, things are kind of back to normal and mom will have time and the mental ability to type my stories.
We are so lucky here that we see no evidence of the fire, either from our home or anywhere mom drives on a regular basis, even though it was so close. Tomorrow will probably be hard. She has a meeting in San Andreas and will likely be driving by a lot of the burn area.
For today, I wanted to keep things light. These photos I'm sharing with you are of my brofur, Ocean. Flat me and mom went to a fundraising event on Saturday and mom won a new cozy cat bed for us in the raffle. We knew Ocean would be the first to try it out because he loves to curl up in the tiny little pods in the big tree.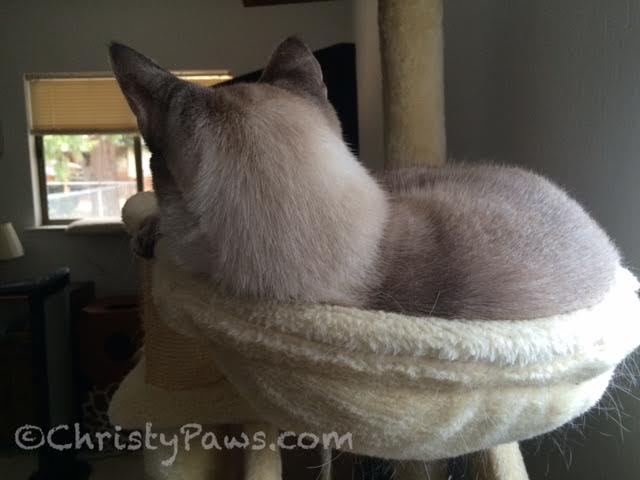 When she first brought it home, mom put us in the bed, one by one, but we immediately got out. It's been pretty warm until today so we weren't very interested in snuggling in. Today, she watched Ocean carefully creep in and curl up.
Of course, when she started taking his picture, he woke up. He did stay in the bed though. Usually, when mom starts taking his picture, he has to get in her face!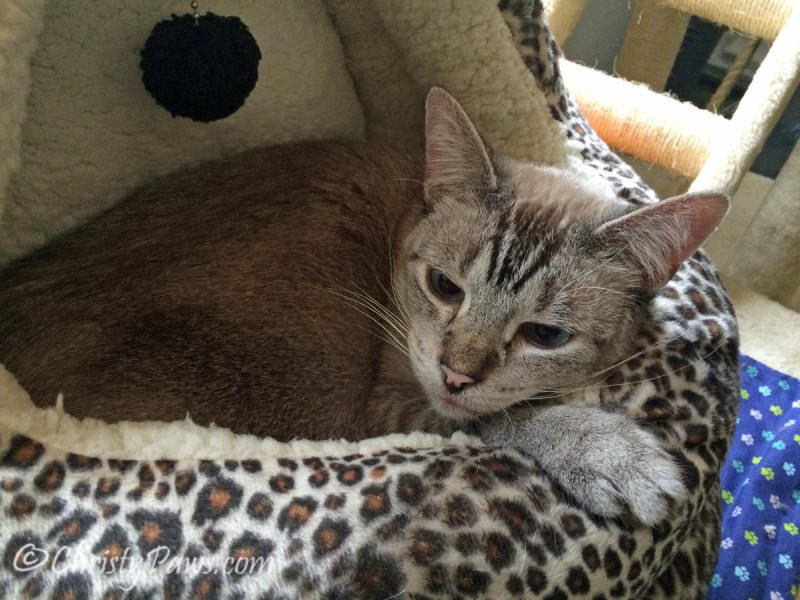 A few big stretches and he curled back in and went back to sleep.
Hope you all are staying cozy if it is getting chilly where you are.
Love and miss you all,
Christy Paws
This is a blog hop. Click on the badges to see more entries or join in the fun.