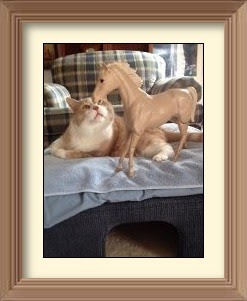 Today's Caturday Art was inspired by Tuna of Moon of the tabbies o trout towne. You see, he thought, after much purraying and sending subliminal messages to his food service girl, he was getting a pony and, well, I felt like he kind of got jipped. I mean, just check out the photo I borrowed from his website and tell me what you think. What the food service girl brought him was not exactly the pony of his dreams! I think he has something special planned for the food service girl.
So, anyway, I decided to invite him over for a pony ride on mom's horse, Dancer. I know it's not quite the same thing either, but I hope he enjoyed it as much as I did!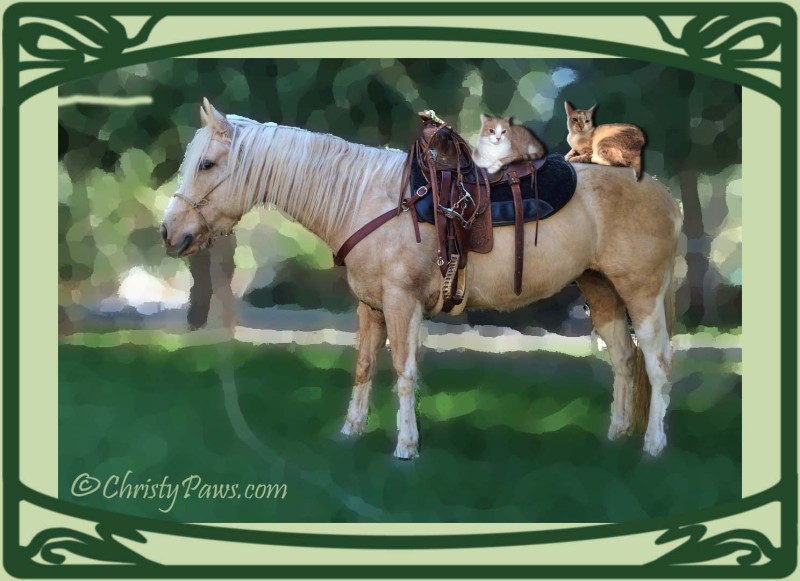 Here's hoping your dreams come true!
Christy Paws
As we try to do every Saturday, we are joining the Caturday Art Blog Hop hosted by Athena and Marie. Click on the badge to see more great art or to join in the hop.