I told mom she could take the day off today since it is her birthday. She says we are so far behind in visiting that we may do some of that today. We really enjoy doing that together!
One of mom's favorite things is gardening. Right now she's headed outside to play in her little garden by the deck where she is planting her herbs. She and Kelly put a little fence around it so it is deer proof! She's also finally planting my catnip. The poor plants keep wilting in those tiny little pots. I hope she makes us catnip tea today!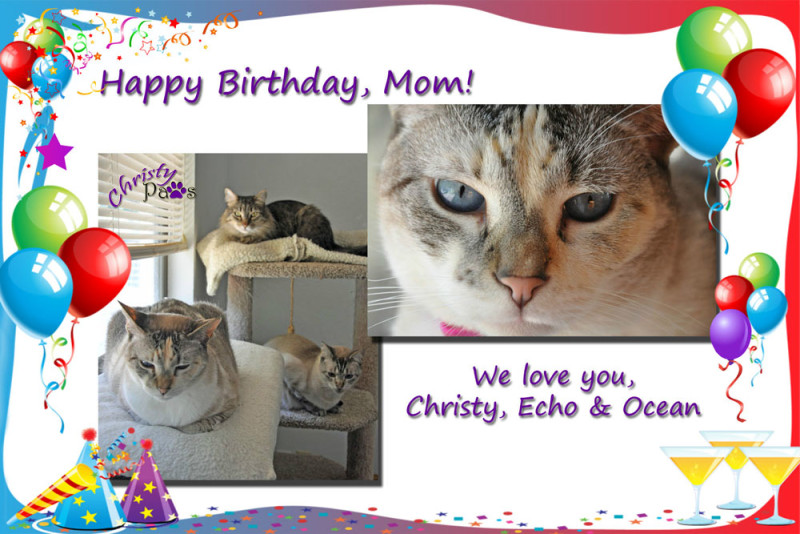 Wishing mom a very happy day!
Christy Paws