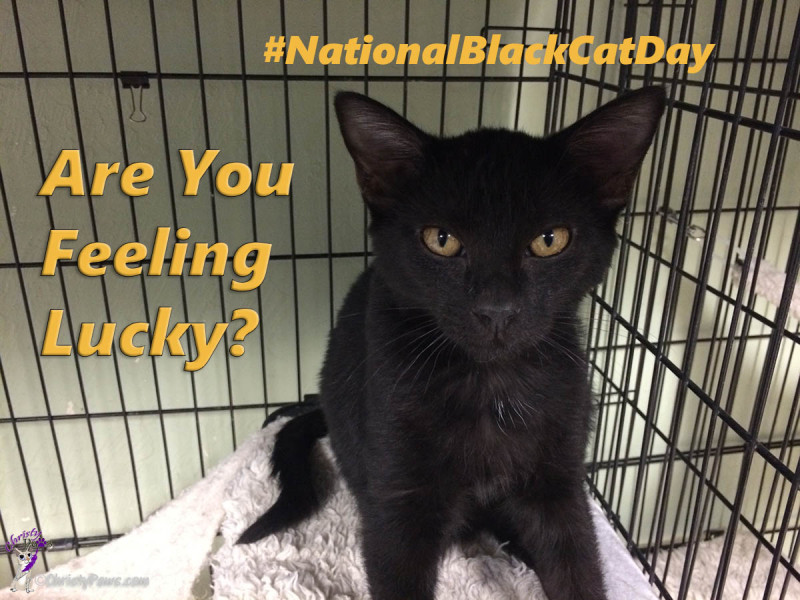 Mom is not a superstitious person but Friday the 13th was not a good day for her. When she tried to leave a pet sitting client's house early in the afternoon, her car would not start. She tried to start it several times then got out. When she did, she heard a dripping sound and the smell of gasoline was almost overpowering. She looked down to see a large puddle under her car. She called AAA and they told her the fire department would have to clear the car before it could be towed.
The fire truck arrived and the two firemen checked out the car. It only leaked when it was under pressure so it was good to be towed. The young lady at AAA, although very sweet, was new and didn't know how to handle having the car cleared and had to check with coworkers. Finally, the tow truck was on its way. Of course, the car was in a bad position and it took a while to jockey it around so it could be loaded on the truck. Finally, long after dark, the car was on its way to the garage and mom was on her way home.
Mom had pet sitting clients all weekend so she was grateful that her friend, Kelly, had a car she could borrow. So, was that the end of her trouble? No! When she got home that night, she realized she had left the keys to her clients' houses in the car. She left a message for her mechanic, who had told her he would work on her car first thing the next morning. She didn't hear from him so she drove to the garage. When he wasn't there, she left a note and drove the 10 miles back home.
Another couple of hours went by and mom decided the only thing she could do was call AAA to get into the car. She headed to the garage to meet the AAA tow truck driver. When she arrived, he was already there and so was her mechanic!!! He had no real explanation as to why he hadn't called. Needless to say, mom was livid but at least she had the keys and could take care of the fur babies.
So, why do I tell you this story? Today is National Black Cat Day and it is as silly to be superstitions about Friday the 13th as it is about black cats. Unlucky or unfortunate things happen to people every day and it has nothing to do with the date or a black cat.
National Black Cat Day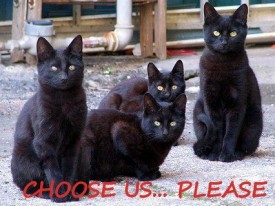 It appears there are at least three days to celebrate black cats: Black Cat Appreciation Day, August 17th; National Black Cat Day (UK), October 27th; and National Black Cat Day (US), November 17th. This is so pawsome because often black cats (and dogs) are overlooked when it comes to getting adopted. Celebrating these special days brings awareness to this and helps dispel the myths about black cats. Did you know that in Great Britain and Japan, black cats are considered lucky? Is the tide turning in the US?
Recently, to try and help dispel the bad luck myth, a social app called Skout conducted a national survey and found that viewpoints are in fact changing. (From Pet Health Central).
According to the survey:
59 percent of people in the U.S. now think black cats are actually good luck!
46 percent of people who have owned a black cat say they have won a contest or the lottery versus 40 percent of people who have never owned a black cat.
64 percent of people who have owned a black cat have had a near-death experience and lived to tell about it versus 54 percent of people who have never owned a black cat.
71 percent of cat owners have more than four friends, compared to 66 percent of non-cat owners who say the same.
59 percent of people who think black cats are bad luck have black hair.
63 percent of people who say black cats are bad luck also believe in ghosts and 59 percent say they are superstitious.
Nearly 75 percent of cat owners have owned a black cat and the same (75 percent) say they would consider adopting a black cat in the future.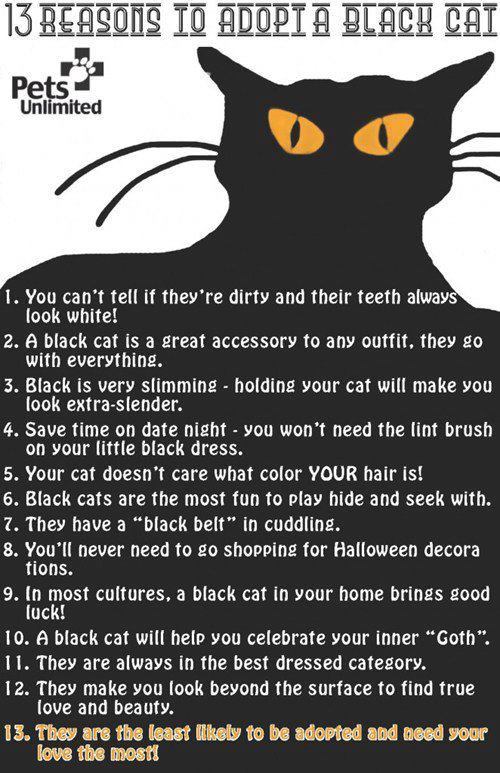 I'm celebrating National Black Cat Day by sharing with you some of the adorable black, and black and white, kitties available from A-Pal Humane Society in Jackson, CA.
Hoping for new homes for lots of black kitties today — and every day!
Christy Paws