As you may have read in my post about being MIA, mom moved our oldest, rattiest tree to her bedroom. Before she moved it, the top of this tree is where mom fed Echo so Ocean and I were less likely to steal his food. I say "less likely" because as soon as mom's attention was on something else, we went to work. Echo's a pushover and all we had to do was stare at him and he would leave his food. Score for us! Well, when mom moved the tree, guess what. Yep. Echo wouldn't eat anywhere else. So now mom feeds him in that tree in the bedroom and can close the door where he eats in peace and she's sure he gets all of his food. Rats!
The cool thing about this new location is that is gives us a totally new perspective on our back yard, since it is at the other end of the house. It's also the perfect place to hang out while mom is doing stuff in the bedroom.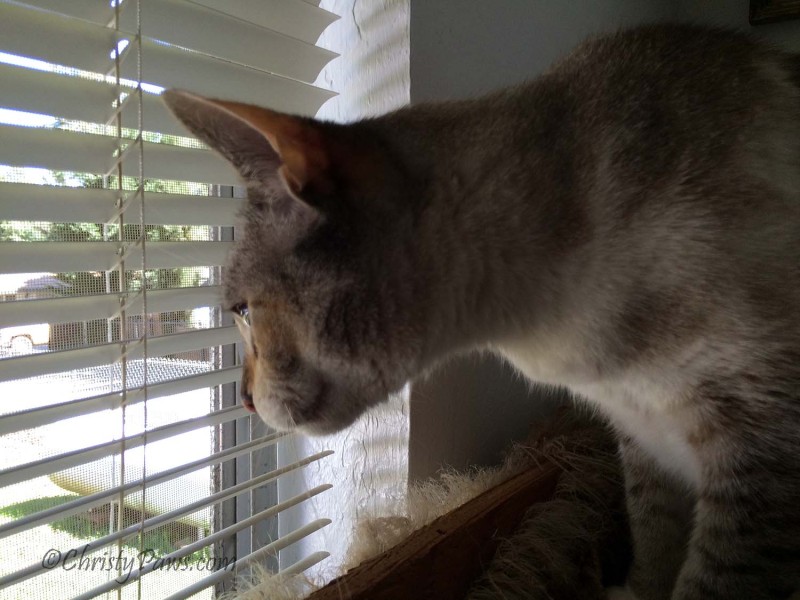 The room gets great light in the morning so I was able to get some good selfies without too much effort today.
Have a peaceful Sunday.
Christy Paws
This is a blog hop hosted by The Cat on My Head. Click on the link or badge to see more.