Mom thought this yucky photo had the potential to become a watercolor painting. I wasn't so sure. I mean there isn't much there but me. She was hoping she could make it look like I am laying in front of a painting. What do you think?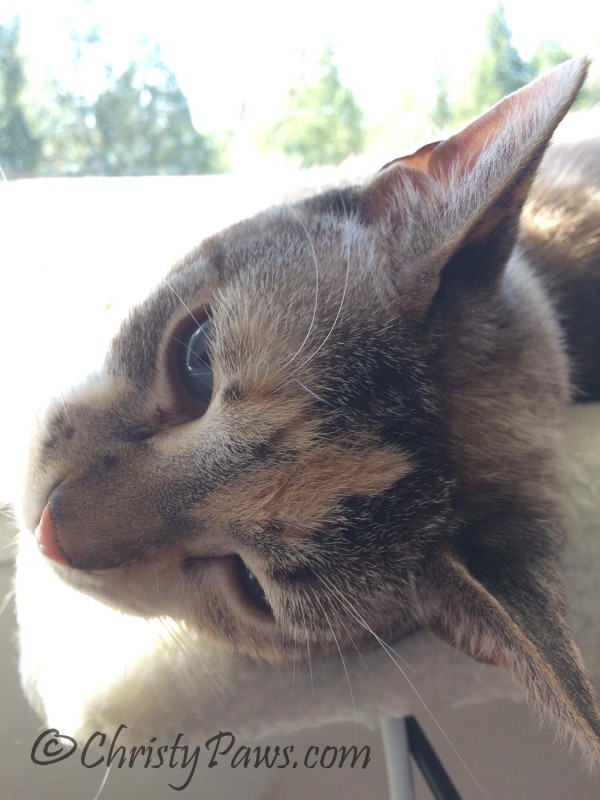 In Photoshop Elements she adjusted the levels to bring the trees out more. She applied a couple of filters including the watercolor filter and, voila. I think she might have accomplished her goal. She added the blue layer to make the mat. She put the frame on it in piZap.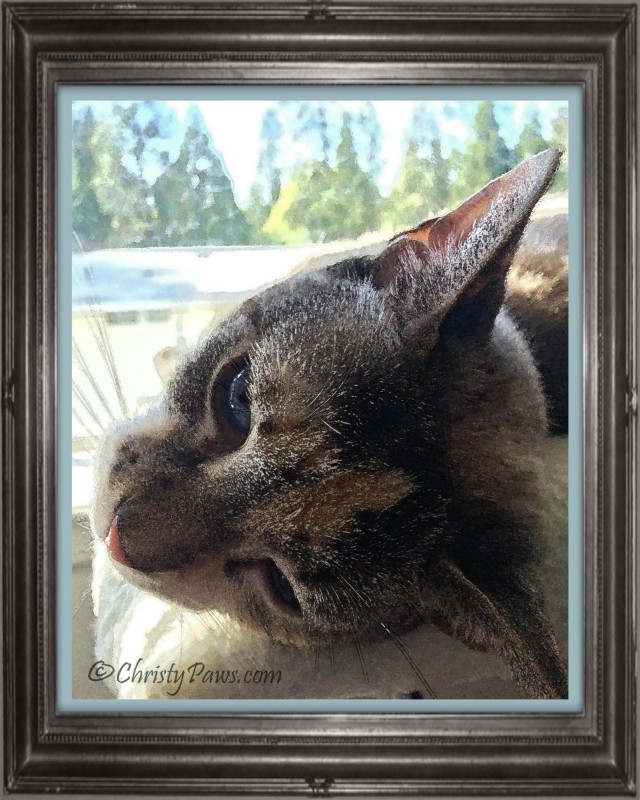 She played around with frames for a while and found this one that we think really compliments the photo. Amazing what a difference a frame can make in the overall feeling of a picture.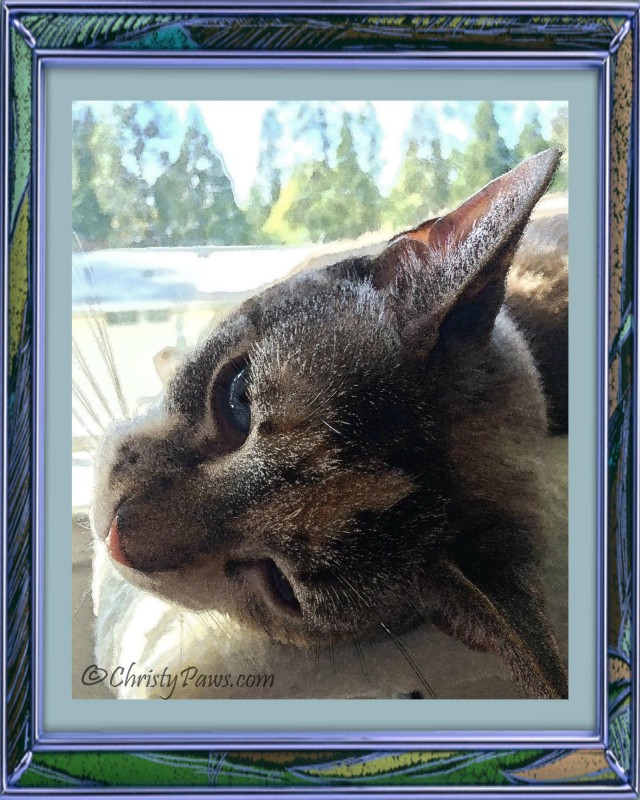 I'll probably be spending a lot of time in this very spot today. It is the best place in the house for sun puddles. Do you have a favorite spot?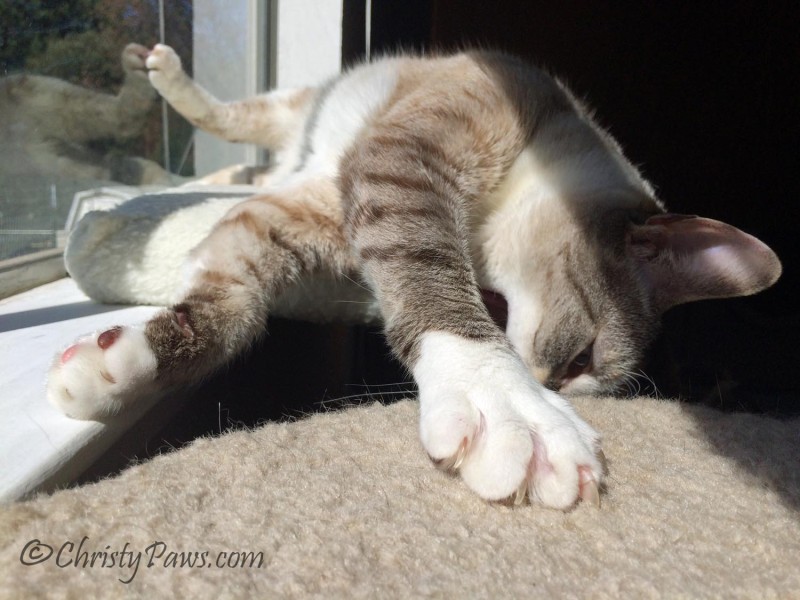 Wishing you a sunny day,
Christy Paws
This is a blog hop hosted by Athena and Marie. Click on the badge to see more great art or to join in the hop.