I've been away from the computer for a few days. The typist decided she needed some time off and, since I don't have opposable thumbs and don't spell very well, that meant a forced vacation for me. That's OK, though. It gave me time for lots of extra naps.
We had wonderful, warm, sunny weather up until two days ago when it got cloudy and rained some. While it was sunny, I enjoyed warming my feet on the window.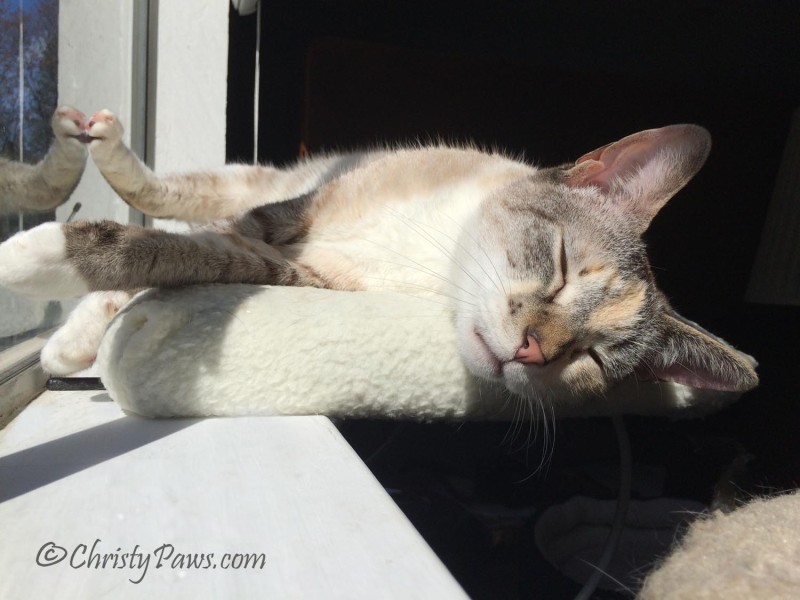 The sun is trying to come out now but it is still very chilly. It is supposed to start warming up again tomorrow. I hope so! We really loved it when the doors and windows were open.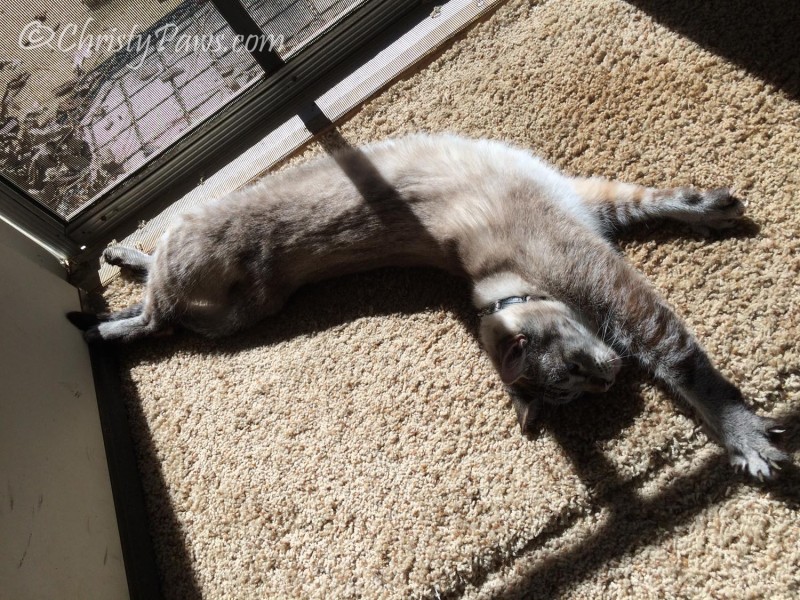 Part of what mom was doing during her time off was working on some projects she's been putting off. But did she have to mess with our stuff? She moved Echo's favorite tree to her bedroom which had him a little confused. Fortunately, he found a spot he likes a lot on one of the other trees before she did that. He also likes the top of our newest tree that we got when we first moved here. He and Ocean often crowd in it together. I really don't understand that!
She messed with our great pawdi-work and "fixed" one of our trees. I had to supervise, of course.
She finally got the heated bed installed in the window rather than just setting it on top of the dryer. As you may know, that is MY bed and, of course, I tried it out as soon as it was done.
Here's the bed she put on top of the dryer in place of the heated bed. It is really cushy so I like it too. It is Ocean's favorite place when I'm not in it. We do like to play musical beds. We have so many!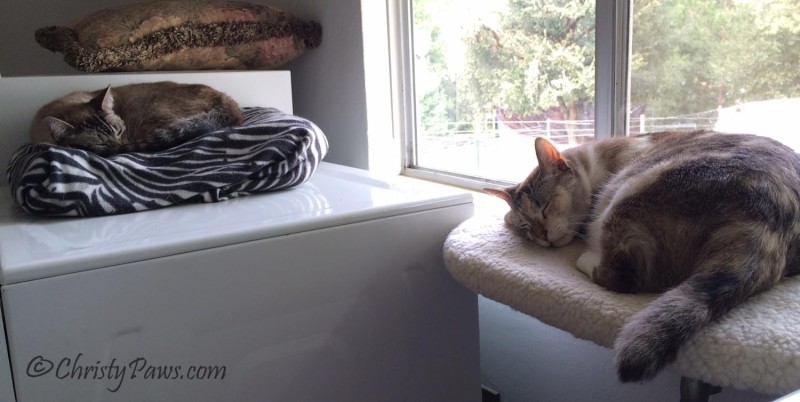 I think mom is finished with projects for a while, although I did see her carry in a couple of shelves after she went shopping the other day!
It turns out that while we were away from the computer, I won a giveaway I had entered. Thank catness they sent me an email to tell me I had won! I'm just waiting for it to arrive so I can tell you all about it. I can't wait for it to get here.
Have a great day!
Christy Paws