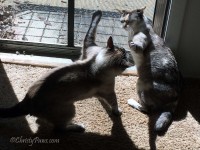 Several times a week, I have to put one or the other of my brofurs in their place. Most often, it is Ocean. Take just the other day. It was a beautiful, sunny day. The doors and windows were open and I was sitting at the front door in a wonderful sun puddle. Ocean decides he has to be in the same sun puddle. No problem. I can share.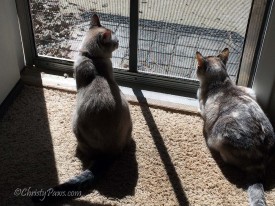 He sits for a while, then he slinks around me and starts sniffing, well, you know where.
Now, he has no business doing that so I told him so!
After a few smacky paws, he got the message and went back to chillaxin in the sun puddle.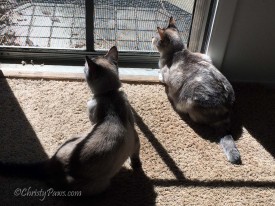 Continue reading →