Ocean and his Favorite Scratching Post
Since the new tree came to our house, this is definitely one of Ocean's favorite places to be and things to do. He likes to stand on the top platform, reach all the way to the top and scratch on it. He can almost touch the ceiling cat. I personally don't see the appeal.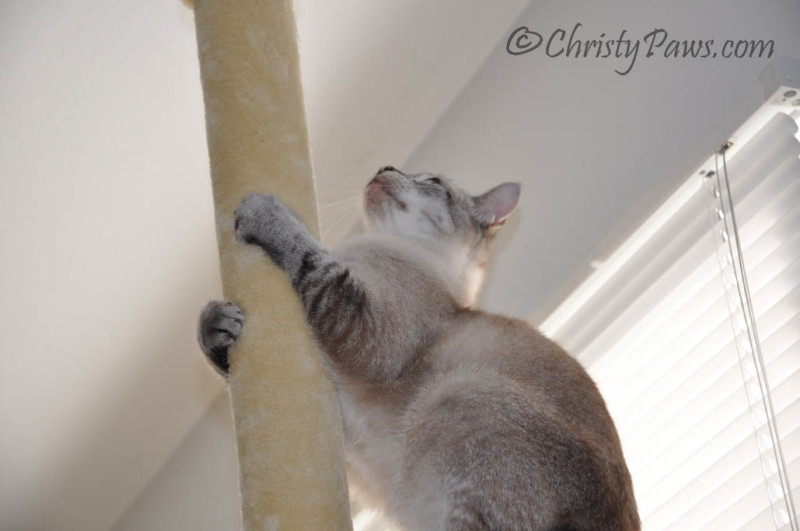 In and of itself, this is probably not that surprising or even interesting to most. However, as boys will be boys, look what mom came home to from BlogPaws. I told him he shouldn't be so rowdy but he just wouldn't listen.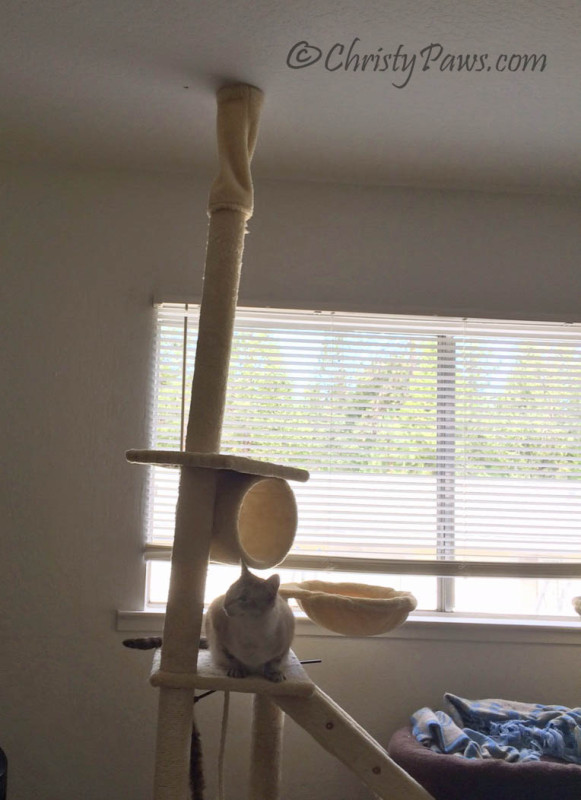 When mom walked in, he jumped up on it and swung on it like a monkey, as if to say, "Hey, mom, look what I did!" Mom told him to get down until she fixed it. Look at the silly "what's the problem?" look on his face!
Do boys ever grow up?
Have a great day.
Christy Paws