Boy, did mom ever have fun with this week's art project for the Caturday Art Blog Hop. She ran across a tutorial for creating an "out of bounds" effect and really liked the look. She worked on these earlier in the week in the evening, when she was exhausted from packing and needed a fun break.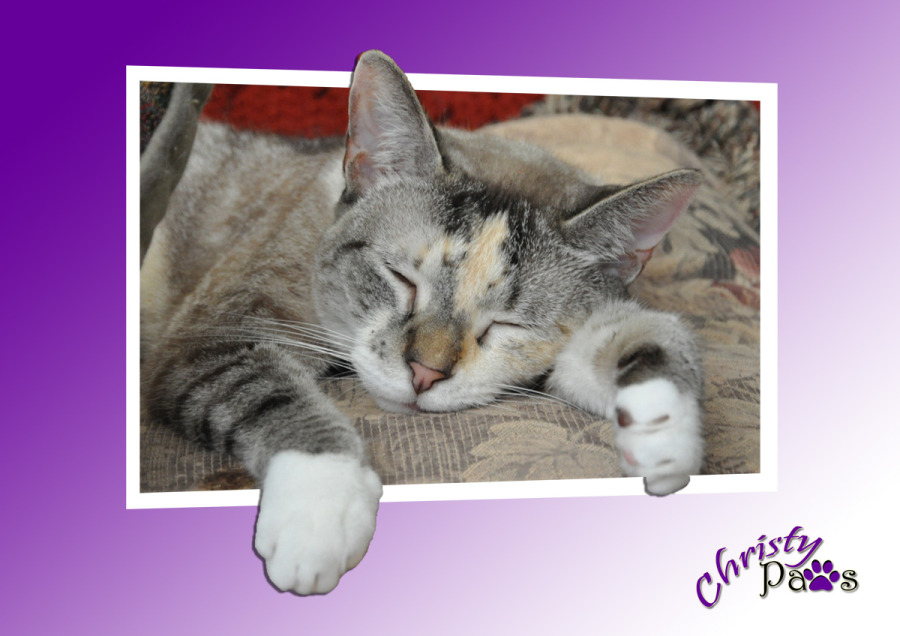 This is the first one she did using the guided tutorial where everything is almost automatic with a few clicks. The main things she had to do was decide where the frame would go, the size and angle of the frame, and what part of the photo she wanted to "come out" of the frame, and then carefully select that part.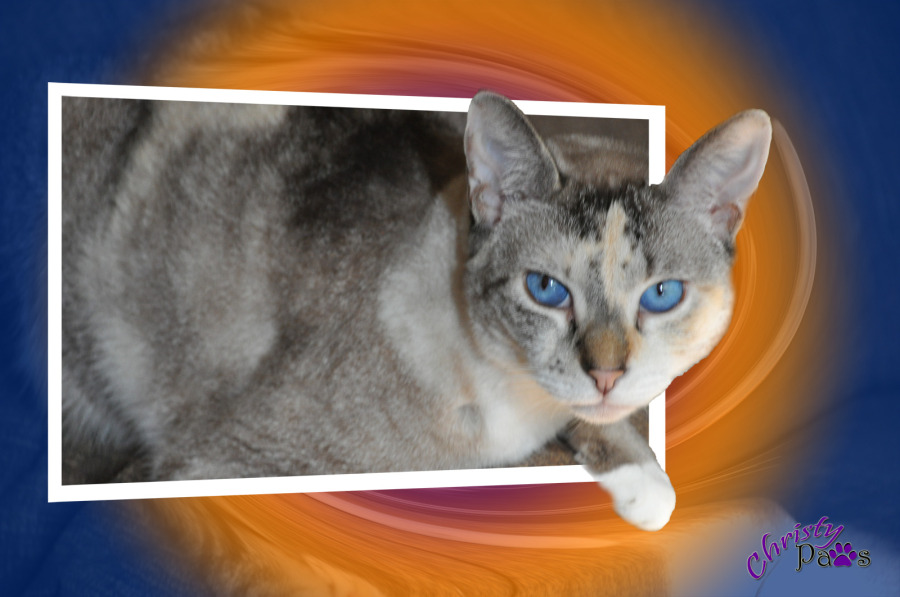 After the first one, she decided to try a second one doing several of the steps manually. When all the regular steps were complete, she added another layer and another filter to create the swirl.
I'm posting my Caturday Art a little early since mom had no time to type a post for me today. I'm not quite sure what she is doing. She doesn't seem to be following my instructions very well. Every time I wake up from a nap, the place looks worse!
This is a blog hop hosted by Athena the Cat Goddess. Click on the link or badge below to enter or to see more entries.