Mom has done it again. She has gone off and left us alone and we miss her already! At least this time it is only for a few days and aunt Kelly will be taking good care of us.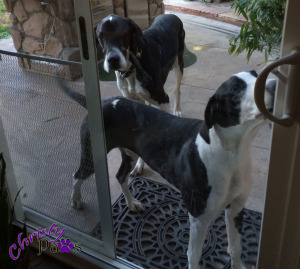 Mom and I prepared a couple of posts ahead of time but this one is spur of the moment and aunt Kelly is helping me with it. Mom sent us these photos. She thought we might like to see the woofies that live where she is staying since we just had a visit from Asia a few days ago.
The only thing we could say when we saw the photos was, holy cat! Would you look at the size of those woofies!?! I don't think we would want to meet them. They could crush us with one paw. Mom says the adult male, Atlas, weighs well over 100 pounds and is obsessed with kitties. The younger female, Buttercup, is only ten months old. Can you believe that?
Buttercup was rescued from a pet store in a mall a few months ago by mom's friend, Nancy. Buttercup, who is most likely a puppy mill puppy, had become huge during her two month incarceration at the pet store (she already weighed about 50 lbs.) and was probably never going to get a good home from there at already five or six months old.  Nancy really didn't want another big dog at that time but couldn't stand to see her cooped up. So rescued she was.
Don't Shop, Adopt
When you are looking for a new family member, please remember all the kitties and woofies in rescues and at shelters hoping for a forever home. If you must have a purebred dog or kitty, only buy directly from a reputable breeder and not from a pet store. Help put an end to backyard puppy and kitten mills! And most important of all, be sure your new family member is spayed or neutered! I know we are all grateful to be rescued.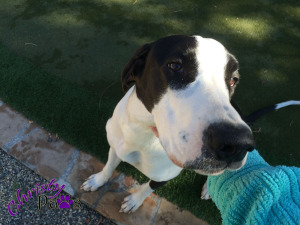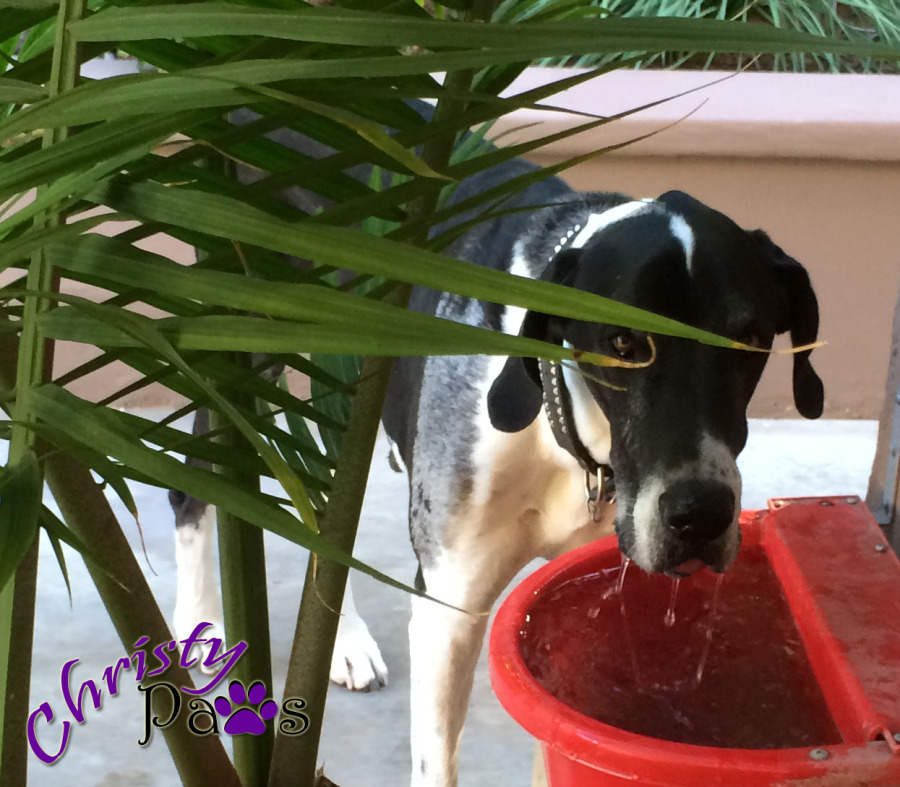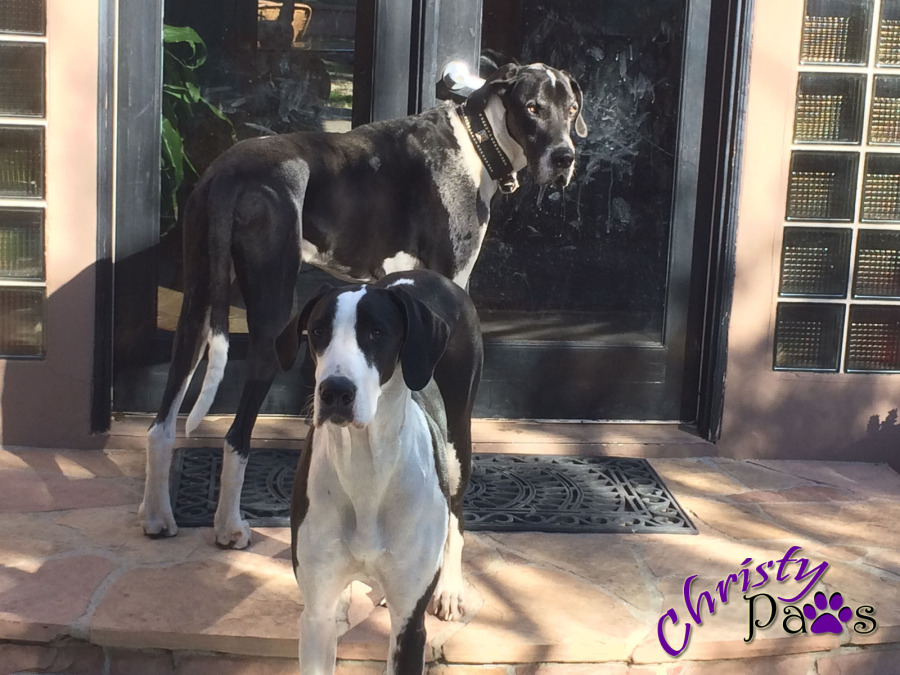 Do you know any really big woofies?
Have a GREAT day,
Christy Paws