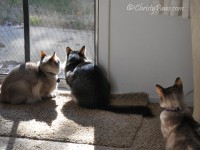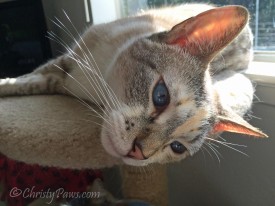 Spring officially arrived on March 20th, the spring equinox in the Northern hemisphere. That is one of the two days of the year when daylight and dark are approximately equal.  It is said to be a time of rebirth and regrowth and we are definitely starting to see the signs.
Here's how I can tell spring is here:
Mom is brushing us more because we started hacking up hairballs. Hair is coming out by the hand-fulls.
My woofie furiend, Dieter, got a haircut. His mom thought it would be cute to give him a Mohawk!
It's getting warmer and the days are longer so the doors and windows have been open more.
The grass is getting way out of control! Mom … Continue reading →