We missed Sunday Selfies last week because of human stuff getting in the way and mom not having time to type for me. I'm glad to be back!
You would think that after all this time and all the practice I've had, I could just snap a selfie in no time and have it look perfect. But every time there are
the photos with bad lighting and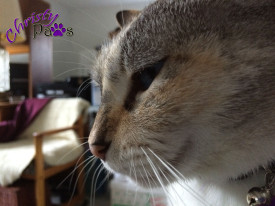 the ones where I forget to look, probably because the boys are bugging me, and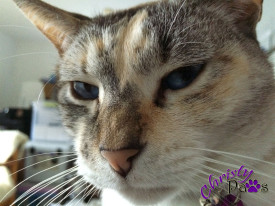 the ones where I look less than thrilled and finally, after dozens of tries,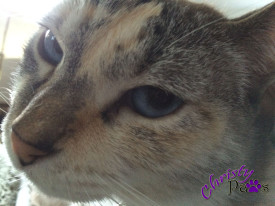 one I'm sort of happy with.
Selfies of Ocean are almost non-existent because he won't hold his head still, so he certainly can't hold his head still, look at the camera and push the button all at once!
Echo continues to be the selfie pro.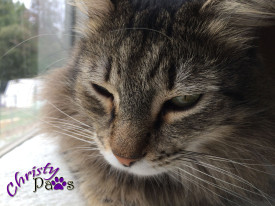 First shot. What a show off!
How is your selfie taking coming?
Wishing you an easy Sunday.
Christie Paws
This is a blog hop hosted by The Cat on My Head. Click on the link or badge to see more.