Ocean was sitting in mom's lap on a sunny afternoon. Mom really liked the way the pink in her shirt reflected on Ocean's fur and in his eyes.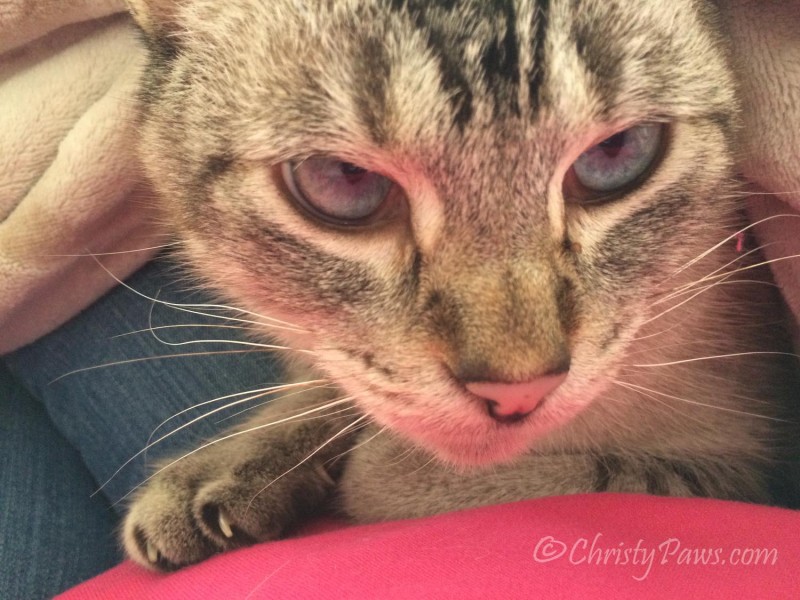 She thought it would make a good selfie so she had Ocean paw a few. He did a pretty good job for him.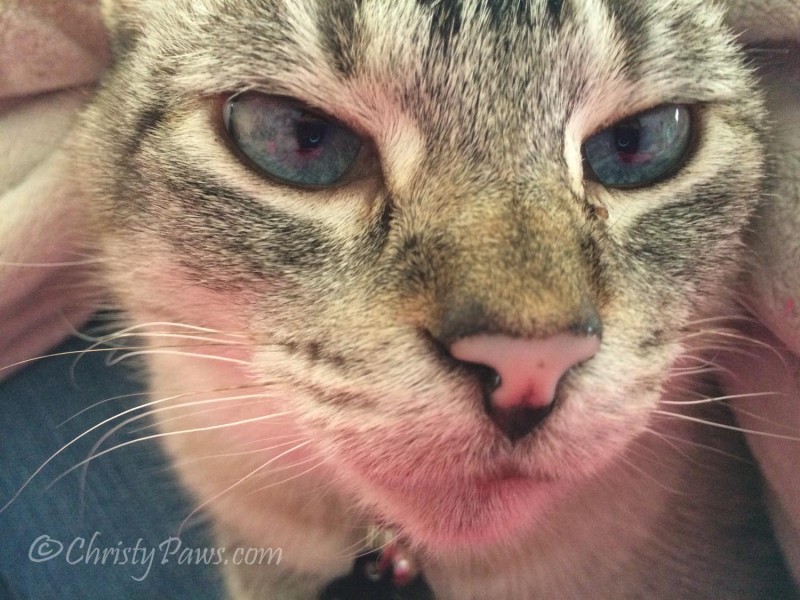 Ocean got fed up with being bothered with selfies and got down. Not to be outdone by him, I had to jump up and see what was going on. Mom had me take a selfie too but I wasn't facing quite the same direction so the pink wasn't as noticeable on me.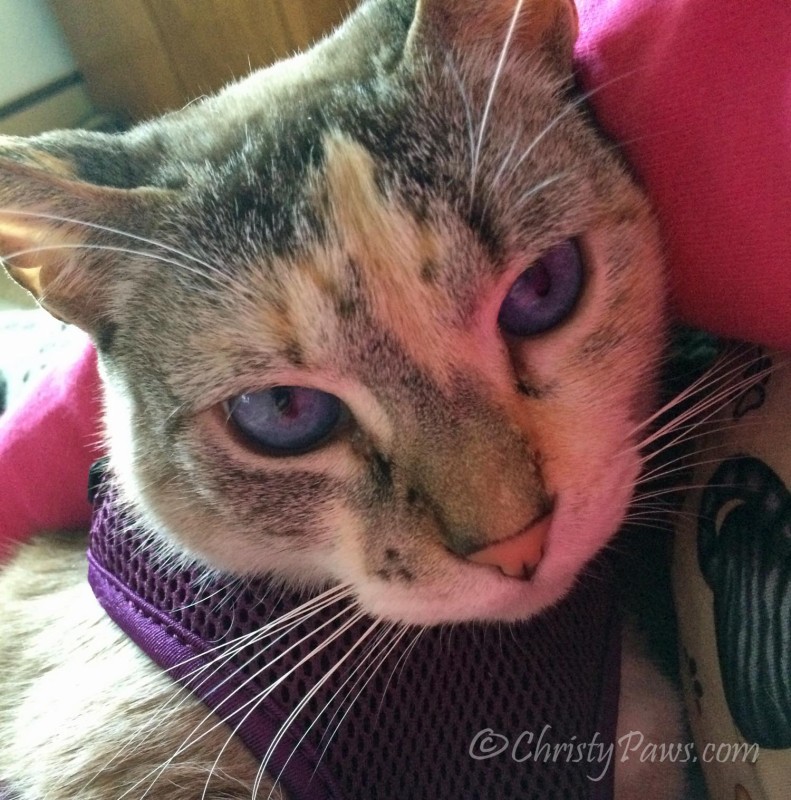 Saying have a pinky day is not the same as saying have a peachy day, is it? Oh well. Have a good one!
Christy Paws
This is a blog hop hosted by The Cat on My Head. Click on the link or badge to see more.