Boy, nothing like coming in under the wire. Mom couldn't get her creative juices flowing this morning then time got away and she had chores — exciting things like going to the dump! She did get some fun in with a trail ride.
So here's what she finally came up with this afternoon.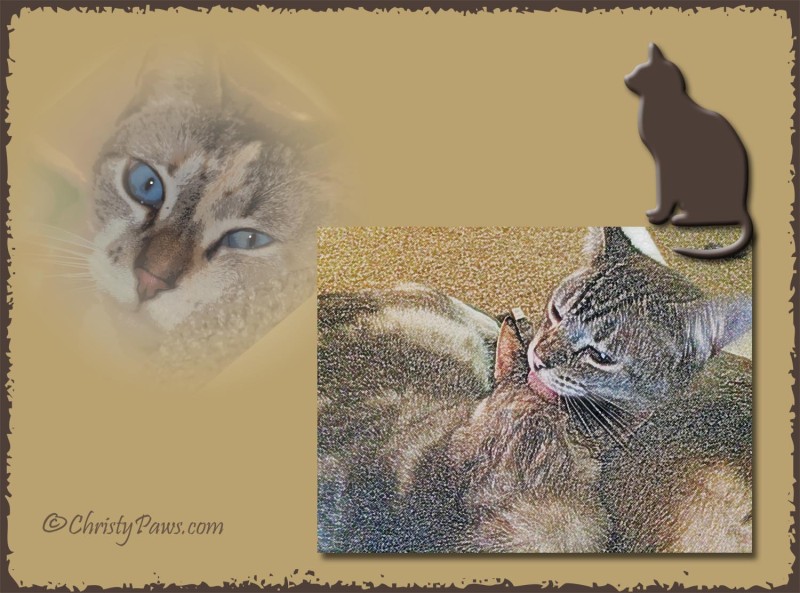 She started with this low-light, poor-quality photo that she just had to memorialize. Yes, you see that right. That is Ocean giving me a bath on mom's lap. As you may know, Ocean is rarely nice to me so this is truly a special occasion. It didn't take him long, though, before he gave me a "look" and jumped down to bathe himself!
Mom used the colored pencil filter on this photo and did some tweaking on multiple layers. Since she has done some similar things before, she had to keep tinkering with it.
She added this photo, a cookie cutter kitty and a cut out frame.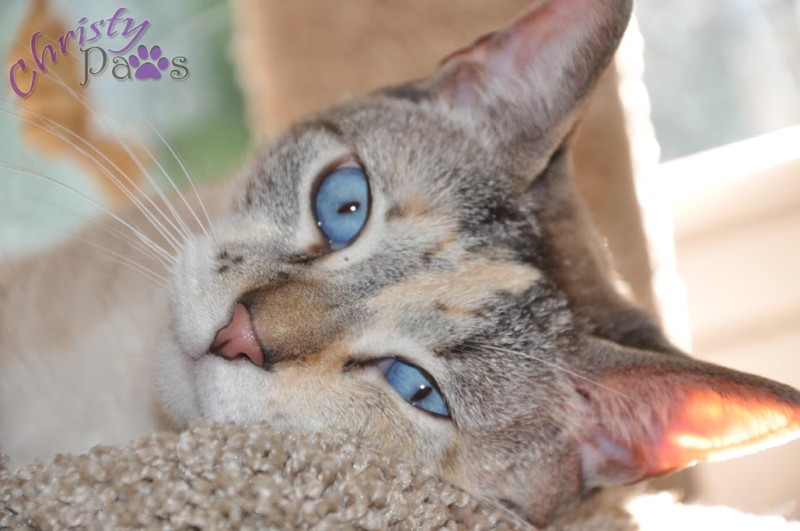 Hope you had a productive day.
Christy Paws
This is a blog hop hosted by Athena and Marie. Click on the badge to see more great art or to join in the hop.