Ocean said he was feeling a little left out, what with mom taking pictures of me all the time and me writing my blog and even writing about Echo's story a few days ago. So, being the gracious feline that I am, I told him he could do the Sunday Selfies this week.
Since it was his first time with the camera, he had a tough time figuring out how to get both sides of his face in the photo at once.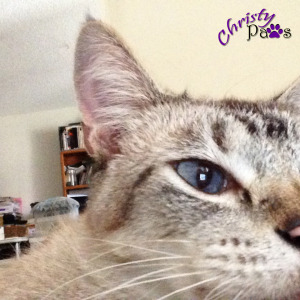 He kept getting one side and then the other.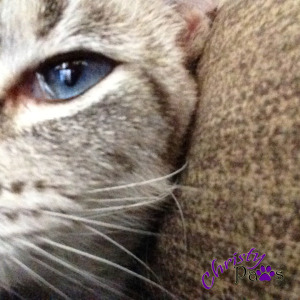 Finally, he got one, but he was so close to the camera it is a little out of focus.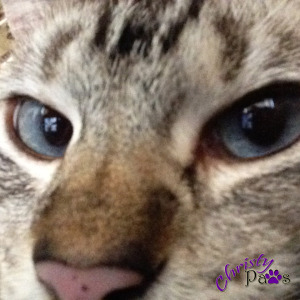 Mom downloaded the MeowSnap app but didn't have a lot of time to play around with it. She tried it out when she first got it but none of us were very interested in grabbing the little red dot. She said something about trying it again when we are more cooperative. Good luck with that! Maybe we'll have a report on our success (or not) with the app for next time.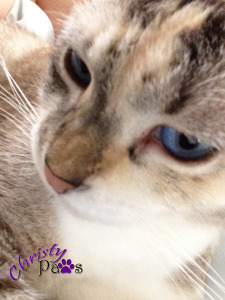 Okay, I had to get one of me in too!
This is a blog hop hosted by The Cat on My Head. Click on the badge below to enter or to meet some other interesting felines.