Well, one of the downfalls of PhotoShop, at least for mom, is that you can get to fiddling with filters and such and forget what you did. That's what happened with this photo. She was liking the effect so much she just kept tweaking and forgot to write down what she did. She knows she was working mostly with the ink outlines filter. She even tried to reproduce it so she could tell you what she did with not much luck. I have discussed this with her and she promises to be more careful next time.
One thing to keep in mind when working with any of the photo editing tools is that the photo itself will determine how the filter effects it. That means that even if you apply all the same steps to a different photo, it will have its own personality.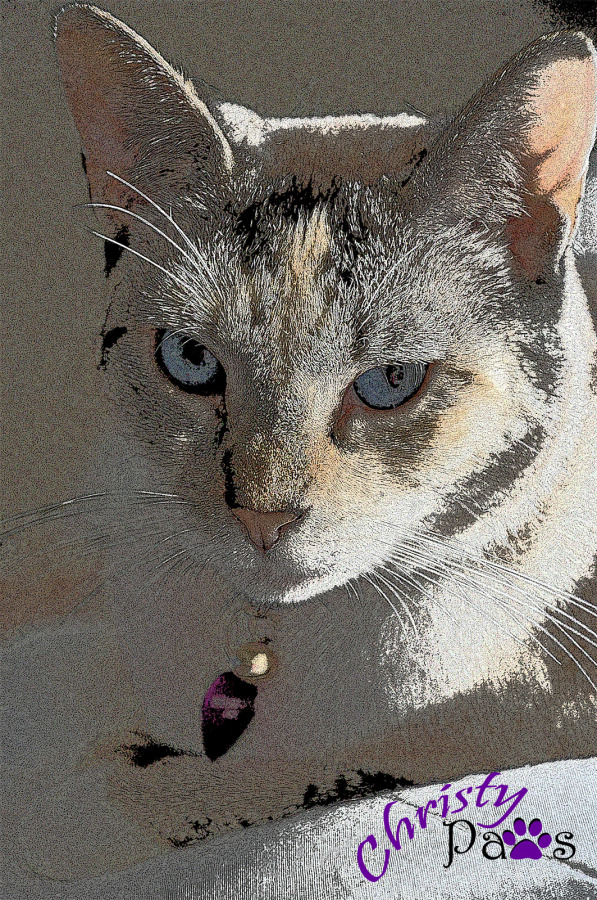 This is a blog hop hosted by Athena the Cat Goddess. Click on over to her site to see more cool art and to join the hop.