Mom forgot to have me do selfies yesterday and wants me to do them this morning! So sorry mom. This is the best you are going to get!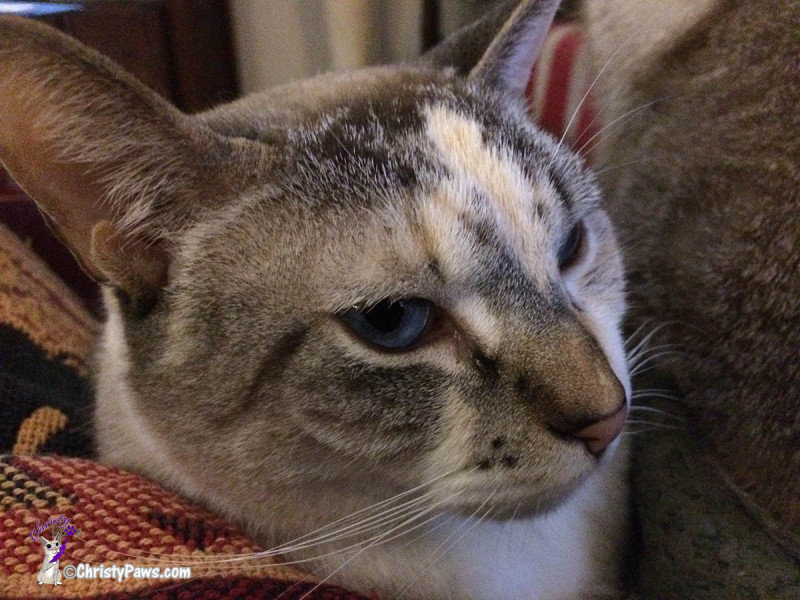 I have to go watch the Kitten Bowl! Are you going to watch? What team are you supporting? Here's my trading card. I'll be rooting for Boomer's Bobcats. I had to, right? Their team color is purple.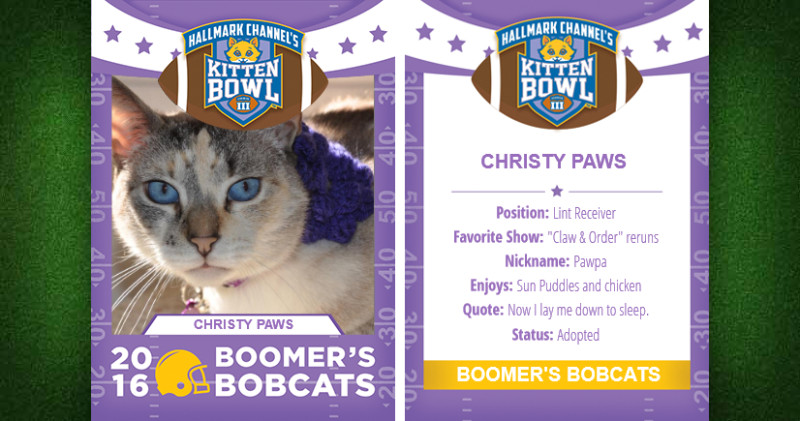 Go team! Remember what this is all about, though. It is to educate folks about adopting while entertaining them. All of the kitties playing today are available for adoption.
Enjoy the game on the Hallmark Channel!
Christy Paws
We are joining the blog hop hosted by our friends at The Cat on My Head. Click on the link or badge to see more.