Whoa Nellie! Sunday is almost over and I just reminded mom that she never posted my selfies today. I took them earlier, then mom started cooking and cleaning and doing laundry — well, I'm sure you've heard the excuses. Any way, here they are. I took them while I was in my favorite window waiting for the sun puddles.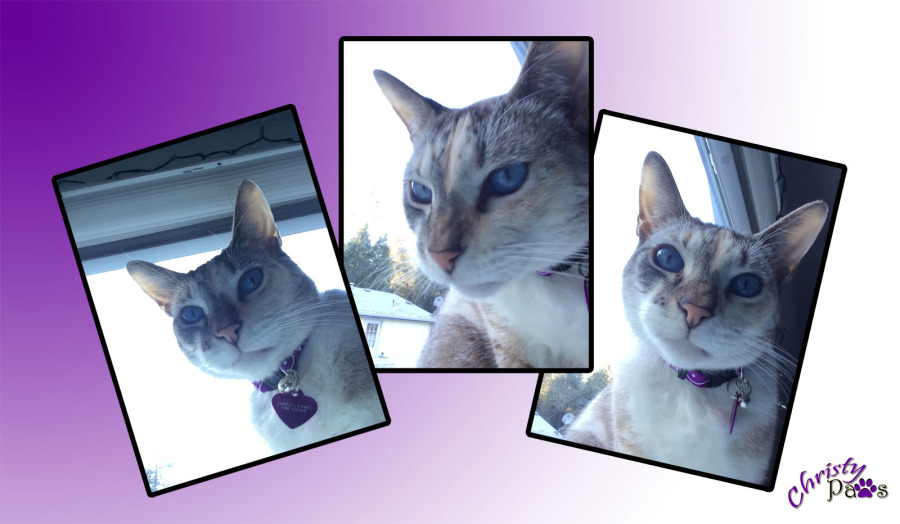 Hope you had a super Sunday.
Christie Paws
This is a blog hop hosted by The Cat on My Head. Click on the link or badge to see more.