I took my selfies before dawn this morning. Mom was dozing off after checking emails on her phone so I grabbed it. The photos are a little dark because I don't know how to turn on the flashy. I don't like it anyway so it is just as well. As you can see, somehow I got that mancat Echo in this photo so I tried another one.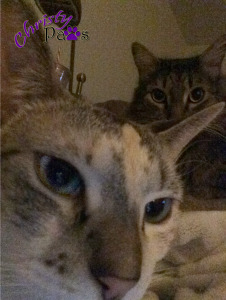 Oh, look, is that a halo over my head?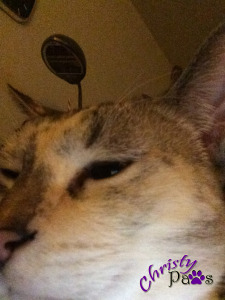 Have a Happy Sunday.
Christie Paws
This is a blog hop hosted by The Cat on My Head. Click on the link or badge to see more.