A while back, quite a while back (mom blushes with embarrassment!), my friend, Phoebe, over at 15andmeowing, had a giveaway to celebrate their one year blogoversary. Now, mom never wins anything, but I must be a lucky cat because I won this pawsome giveaway! The prize was a hand-made-with-love catnip mat and 12 crochet cat toys – one for each month they had been blogging.
The package arrived right after mom got back from BlogPaws but she wouldn't let us open it. She said she was busy catching up and didn't have time to do it justice right then, whatever that means. Oh, she let us check out the package, but that is as far as it went. We could tell even then that it was going to be good!
Then the next weekend was Horse Expo and more catching up. Finally, yesterday, she let us open it.
Echo and Ocean came right away to check everything out. I, however, pretended to continue to sleep on the back of the chair. I was miffed she didn't let us open it sooner and I refused to show any enthusiasm.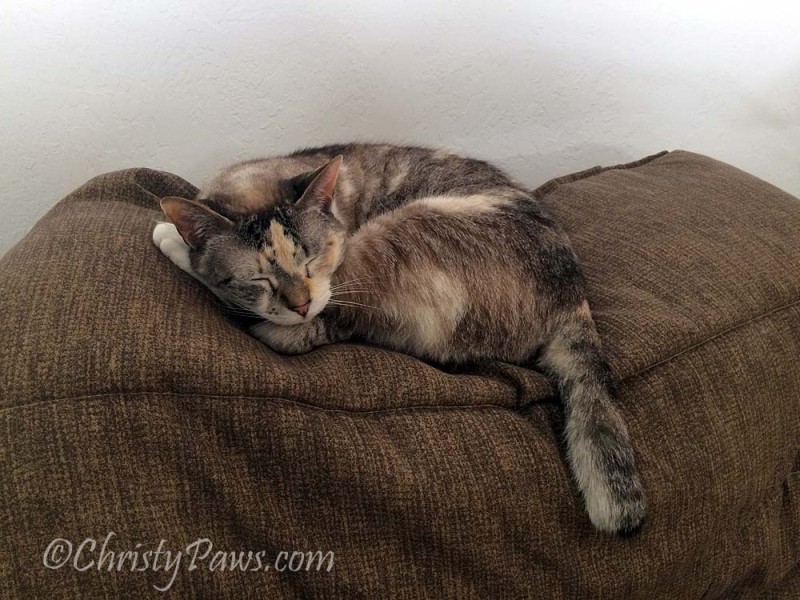 Ocean really got into it.  He even started tussling with Echo and actually put the bitey on him to make him leave so Ocean had everything to himself! He always has been a toy hog.
Once Ocean was in his nip nirvana, mom made me get down to check it out. Oh my cat! What was I thinking? This stuff is great! I played like a kitten — more than I've played in a very long time.
I couldn't decide what to play with so I just started grabbing pawfuls of toys!
Then it happened. The nip took effect. Can you tell?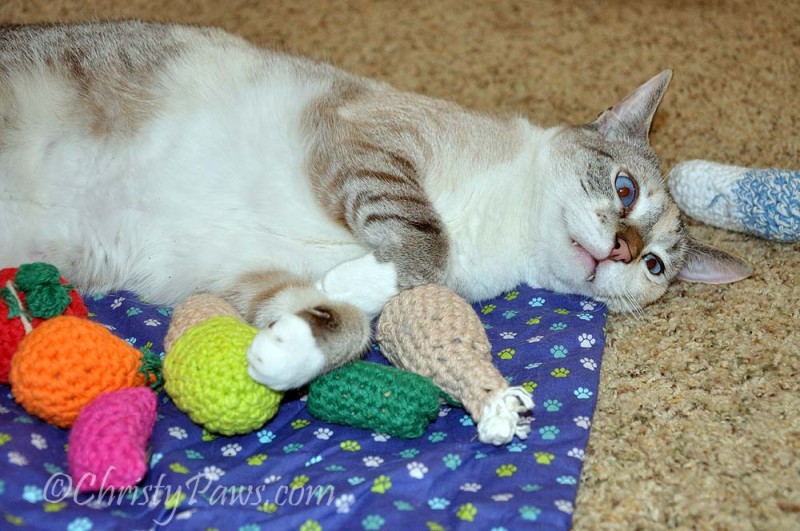 So then, of course, it was snooze time.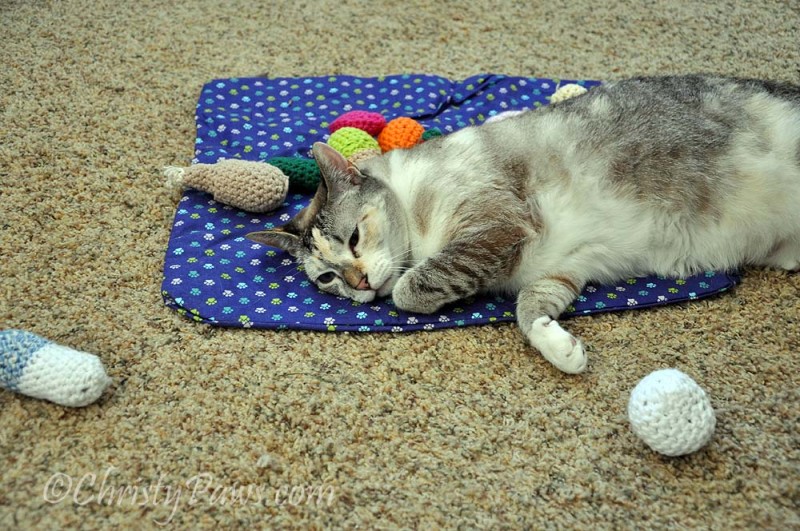 Thank you so much Miss Ellen, Phoebe and all the other kitties at 15andmeowing. We love you, your blog and our nip mat and crochet cat toys.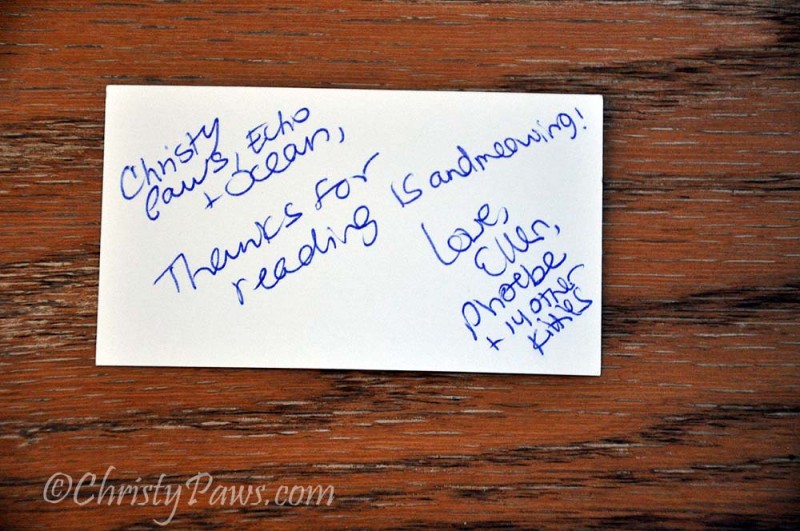 Have a fun day everyone!
Christy Paws