Mom really likes the way the sun glows on the boy's fur in this photo but wondered if she could do anything special with it in Photoshop. (Yes, that's mom's leg between them.)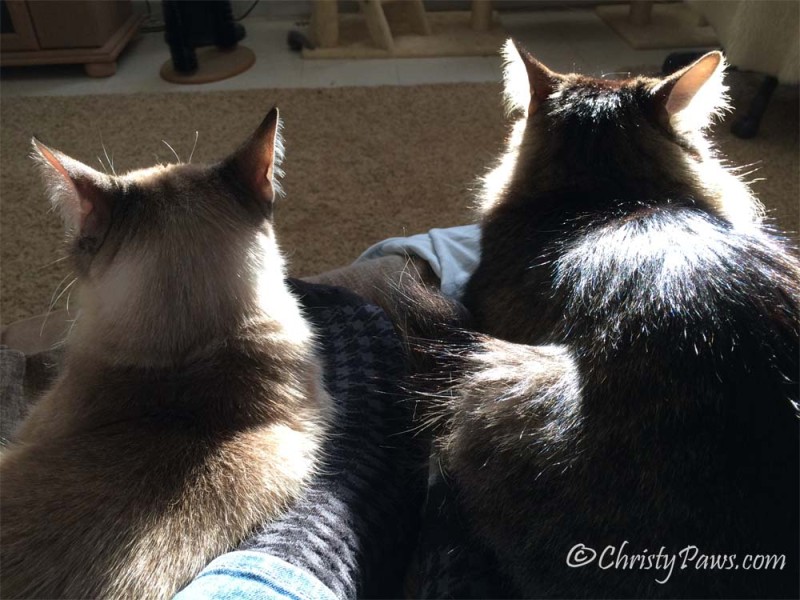 So the first thing she did in Photoshop was to create some duplicate layers to play around with. She changed the default colors to purple and gold. Then she created a layer with the charcoal filter.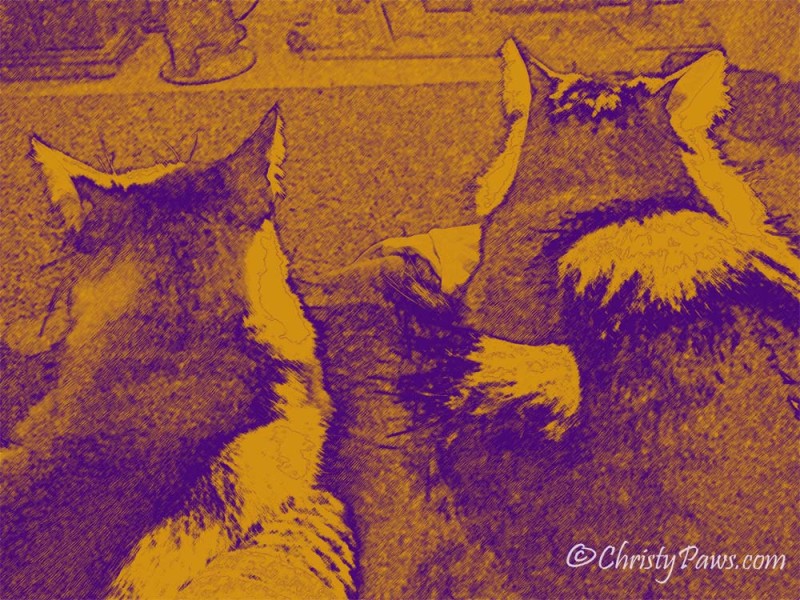 Then on another duplicate layer she used the stamp filter. These two layers look similar but you'll see how they change the overall effect when they are blended.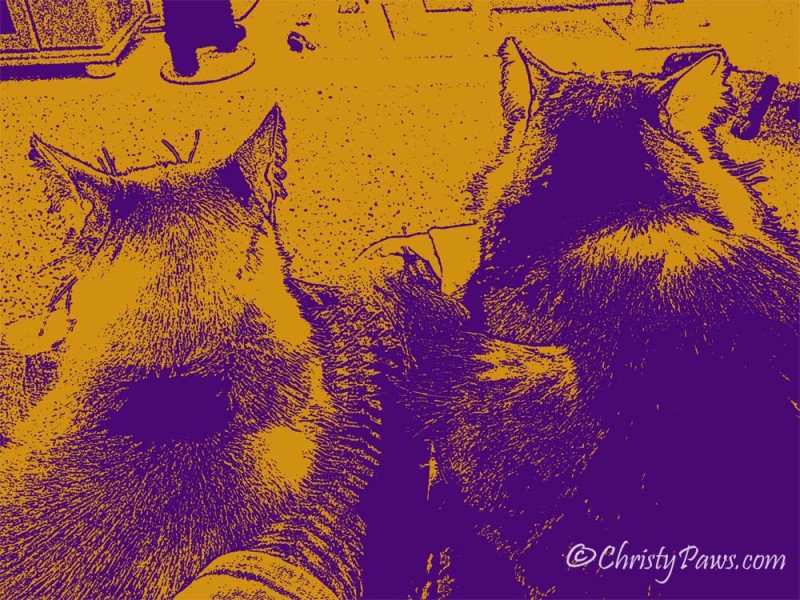 Next, she created a layer using the emboss filter.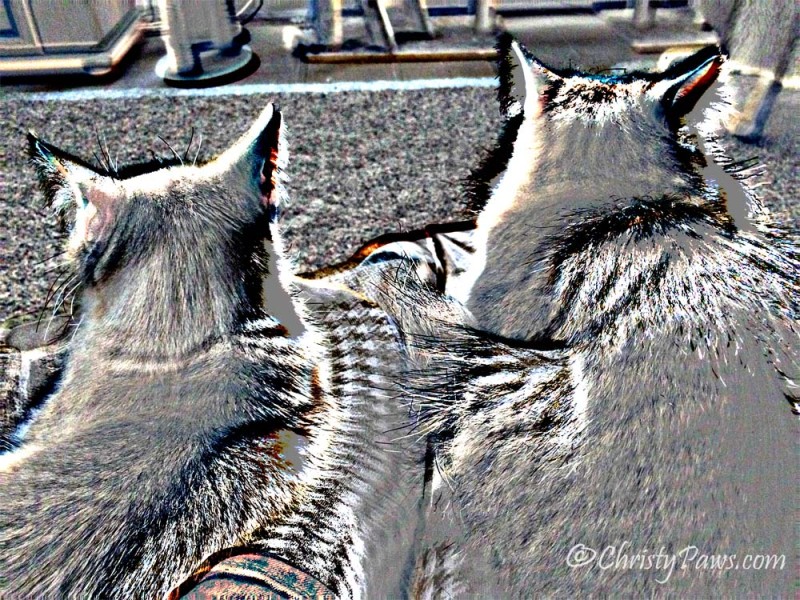 She stacked the layers in this order, with the embossed layer at the bottom. Here's what it looks like with just the stamp layer over the embossed layer using the overlay blending mode.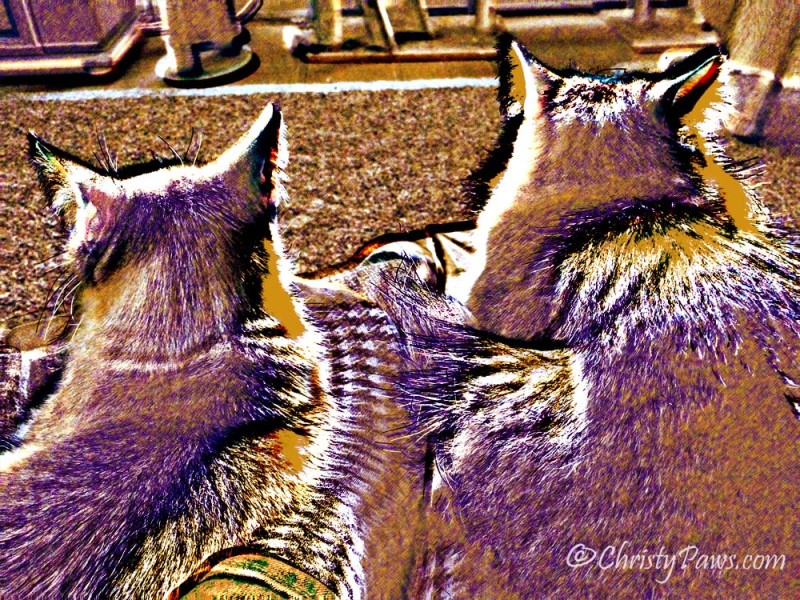 Adding the stamp filter layer also using the overlay blending mode added lots more depth and vibrancy. Maybe even too much vibrancy, which was toned down by changing the opacity of that layer.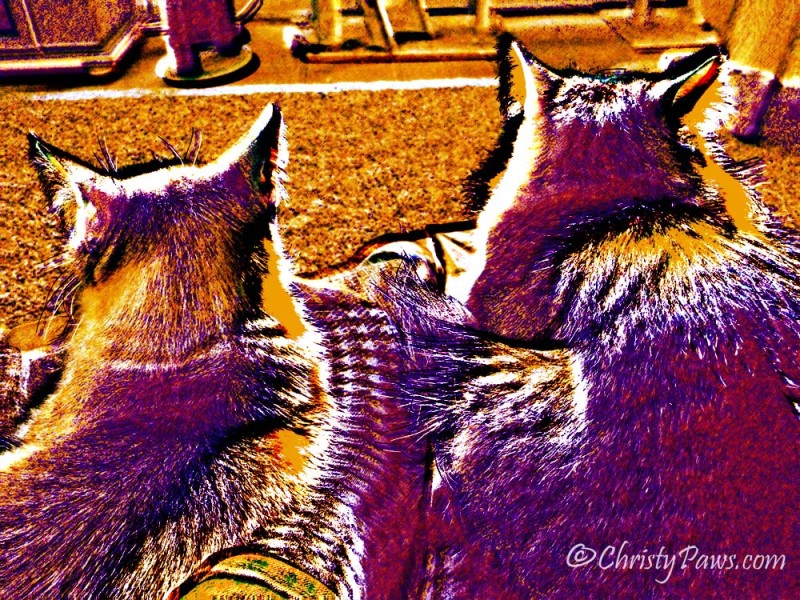 So here's the final image with the stamp layer at 50% opacity.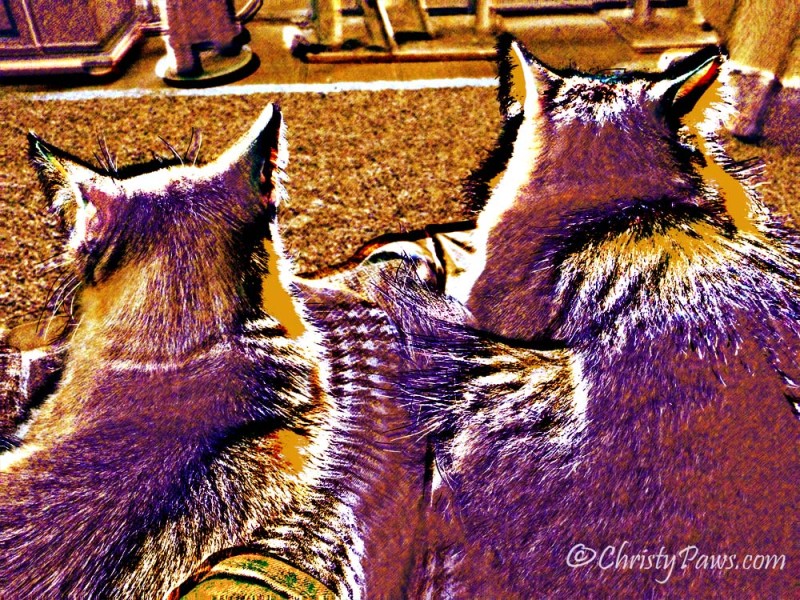 Mom loves playing with multiple layers and blending modes. So many possibilities. And this would have been a totally different picture using different colors.
I think my favorite is the very first using the charcoal filter. Do you have a favorite?
Whew, that was a lot of work watching mom do that. Time to get back to napping! Have a super restful weekend.
Christy Paws
As we try to do every Saturday, we are joining the Caturday Art Blog Hop hosted by Athena and Marie. Click on the badge to see more great art or to join in the hop.