Last year I didn't hear about #BlogBlast4Peace until the very day. This year, I am prepared. According to the #Blog4Peace Facebook page, BlogBlast For Peace™ was founded by Mimi Lenox in October 2006 as Dona Nobis Pacem in the blogosphere. It was the first internet presence to ask bloggers to post on the same subject on the same day. November 4 is the annual day designated as BlogBlast4Peace™ aka Blog4Peace™
You can read more about the event on their website.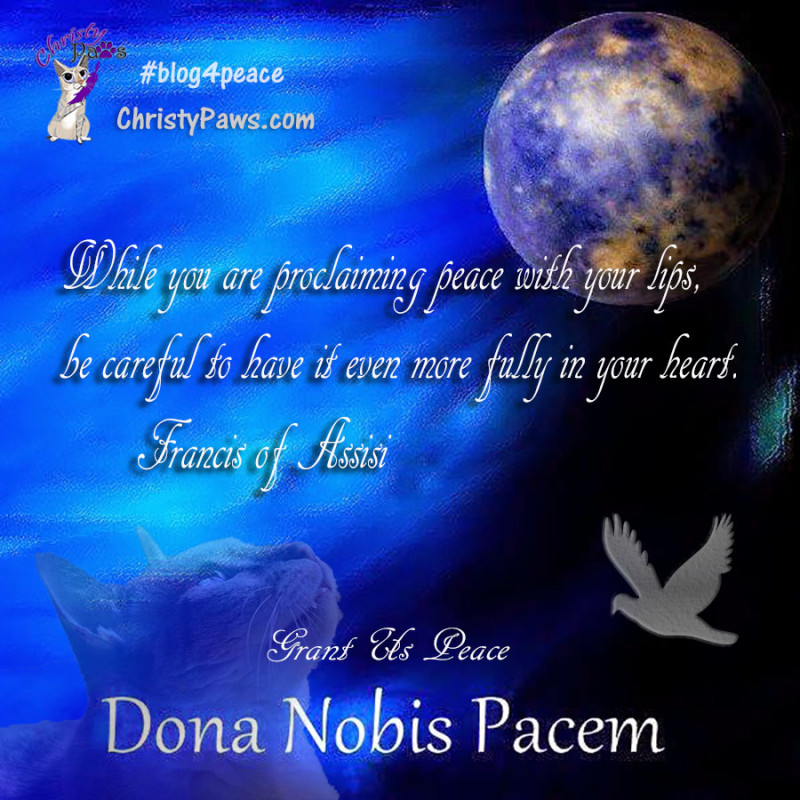 Wishing for peace today and everyday.
Christy Paws
This is a blog hop. Click on the badges to see more entries or join in the fun.