Fall is mom's favorite season and I'm pretty fond of it too. It's cool enough that the doors and windows are open most of the time but there's still plenty of nice, warm sunpuddles. Mom loves the warm colors of fall.
Although this week's Caturday Art might look like a scene from our recent Butte Fire, it is just one of our very spectacular sunsets. Mom did so much tweaking to this piece that I don't even know where to begin and you probably don't want to know those boring details anyway!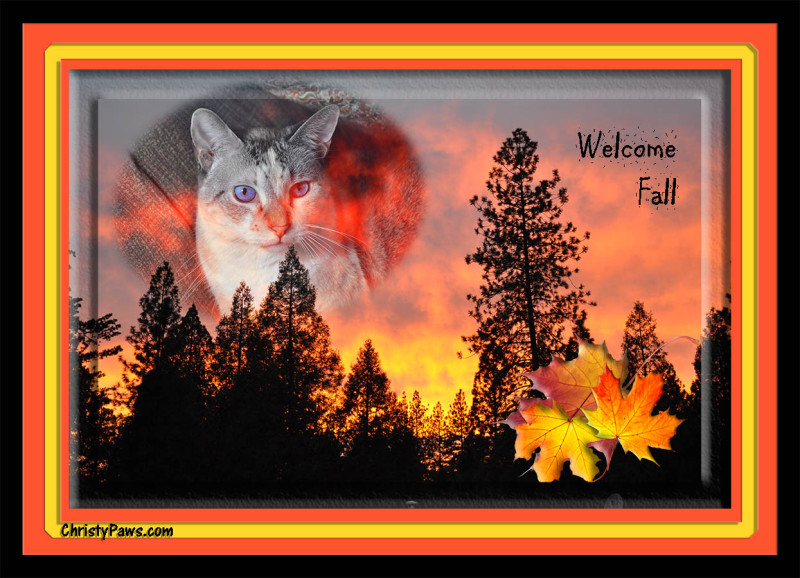 Here are the original photos of the sunset and of me.
Mom used clipart for the leaves and added lots of layers for the decorative border.
Wishing you a warm, sunny day.
Christy Paws
We are joining the Caturday Art Blog Hop hosted by our friends Athena and Marie. Click on the badge to see more great art or to join in the hop.