Whoa, this "Sunday Selfies on Monday" almost ended up being Sunday Selfies on Tuesday. Mom was pretty useless on Sunday. She seemed to think that cleaning the house was more important than finishing my post until Sunday night. Today, she went off all day with her cooking group to Apple Hill. Mom, you have to remember to push the "publish" button!
We didn't want to skip this post because this weekend mom let another one of her pet sitting clients, Theo, try his hand at selfies. As you may know, I'm not that fond of dogs but I'm really trying to learn to like them. Mom says he is a very sweet one, but then she says that about all of them. I think he did a pretty good job on his selfies for his first time.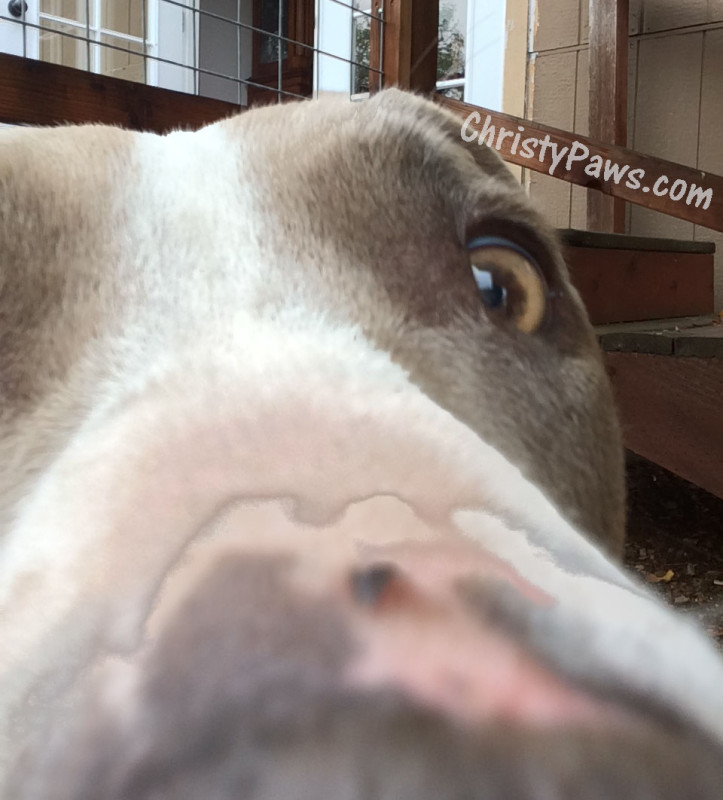 As you can see, he had the same problem some of us kitties have. It's hard to know how close to get to the camera.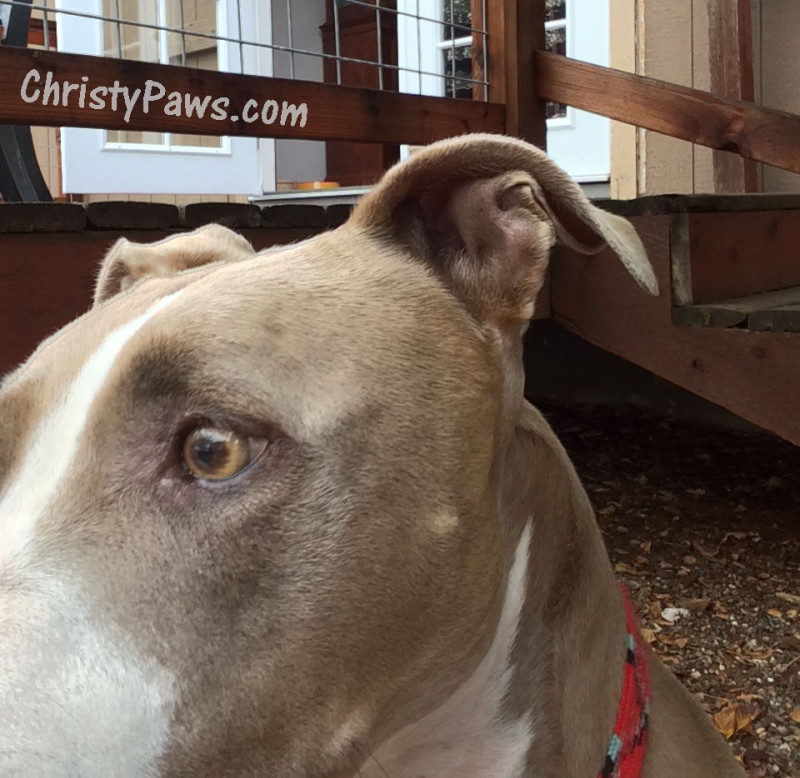 And where to look.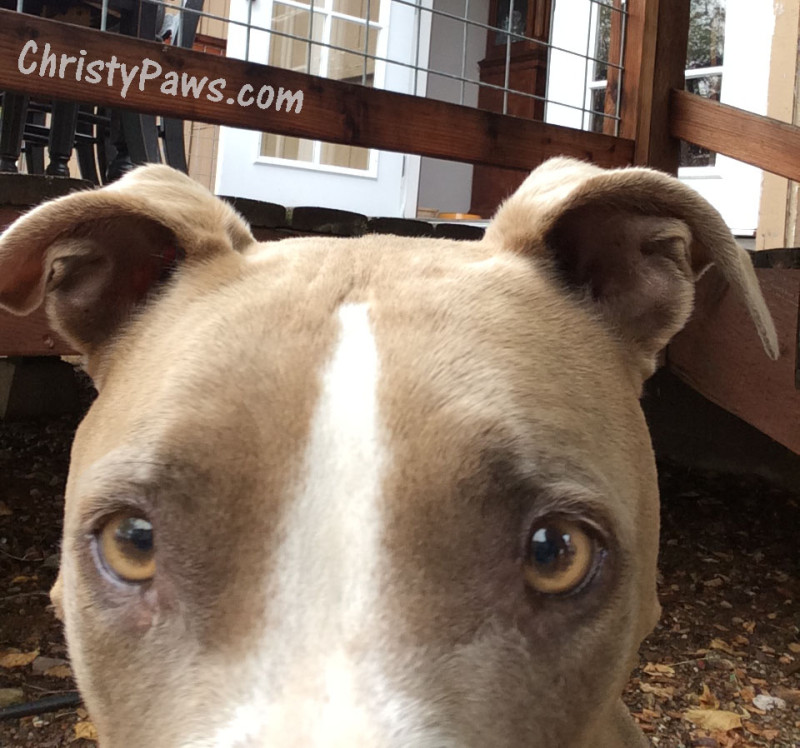 Then he really started zeroing in.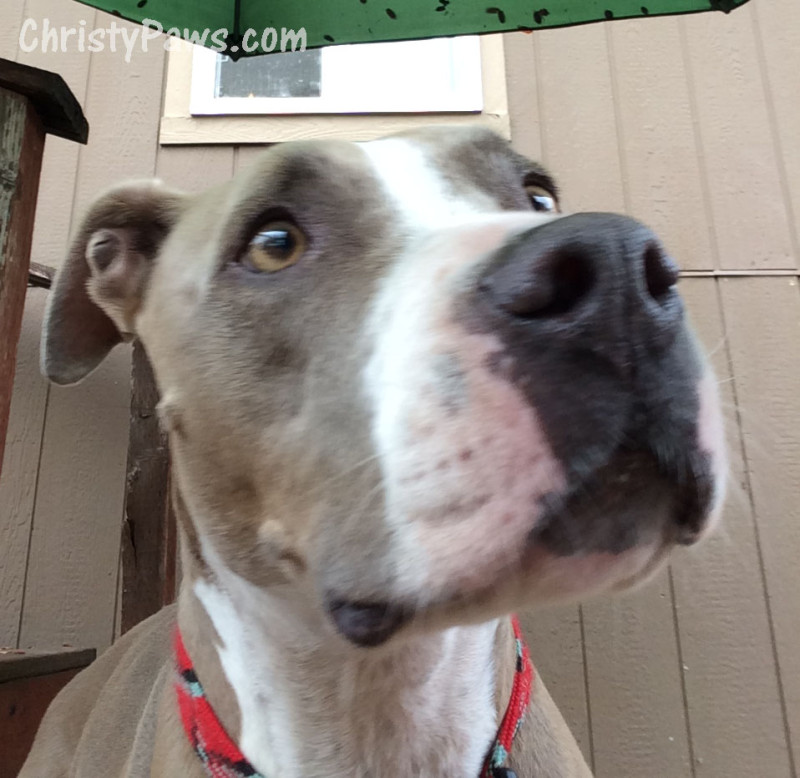 He is a pretty handsome guy, don't you think?
And I couldn't leave without giving you a selfie of me.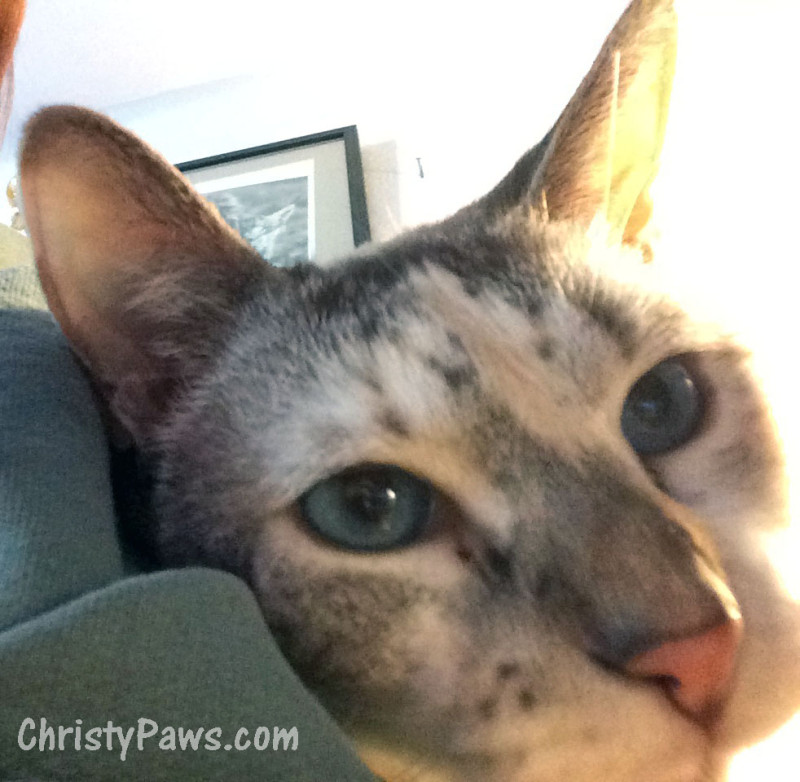 It's not one of my best but the best I could do while loving up on mom.
Christy Paws
We are joining the blog hop hosted by our friends at The Cat on My Head. Click on the link or badge to see more.