Mom cheated a little bit on today's Caturday Art. She didn't do a whole lot to the original photo – she just applied the posterize filter with pretty minimal settings.
Here's the original photo.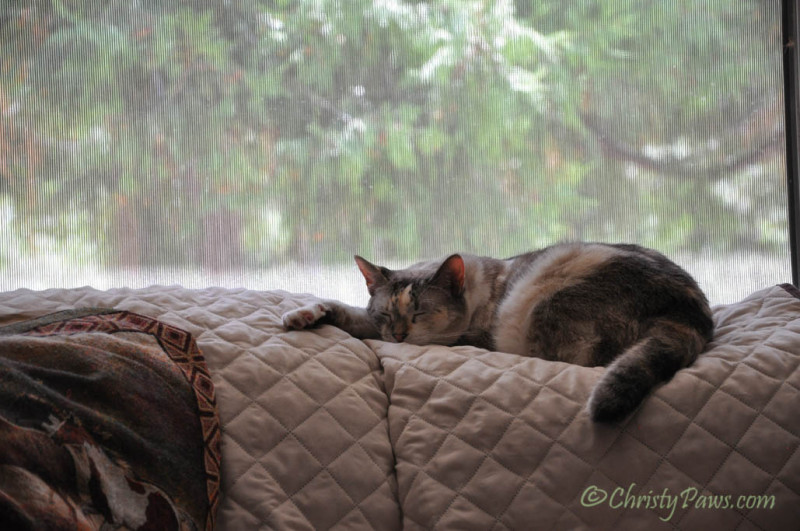 Then she used the cutout tool on photos from the Lionesses on the Prowl post and added them.
She added additional layers to create the mat and frame.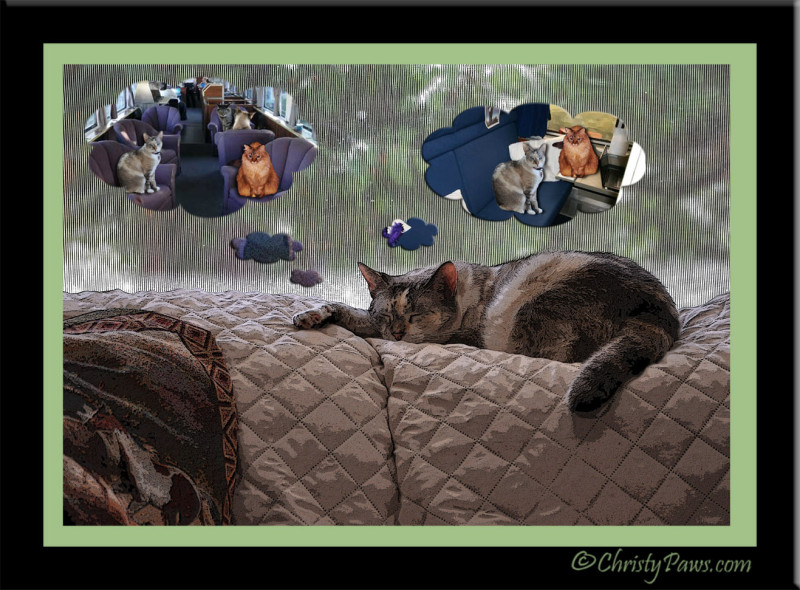 And there I am, traveling with flat cats Izzy and Tristy in my dreams.
Have a dreamy day.
Christy Paws
We are joining the Caturday Art Blog Hop hosted by our friends Athena and Marie. Click on the badge to see more great art or to join in the hop.