Mom has been out all weekend horsing around with her friends. She turned off the computer before she left so I couldn't do any posting while she was gone. She always does the typing, but if she hadn't closed up the computer and turned it off, I bet I could have figured something out! She has barely gotten home in time to post my selfies for this week and we are way behind visiting all my friend's blogs. At least she got the Caturday Art post ready before she left.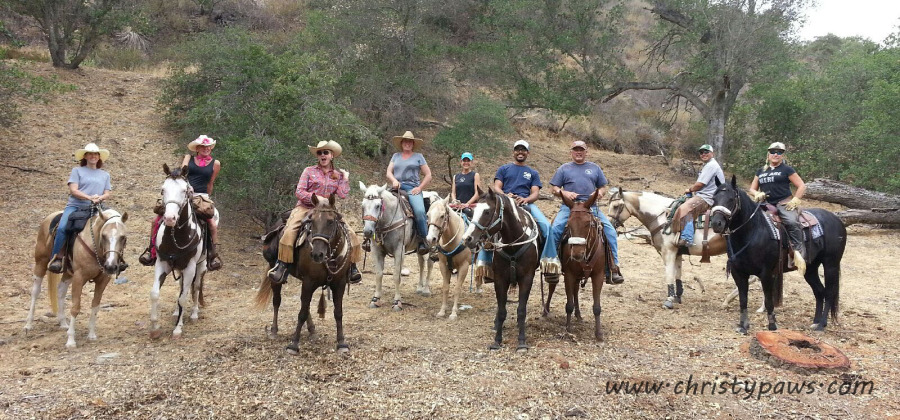 She said she was so grateful that the predicted 95 degree weather had changed to overcast and temperatures in the low 80s. Being an indoor city cat with air conditioning who loves sun puddles, I can't really relate.
I sure was glad to see her though. She sat down in the floor with me and I rolled and rolled around on her like she was covered in catnip.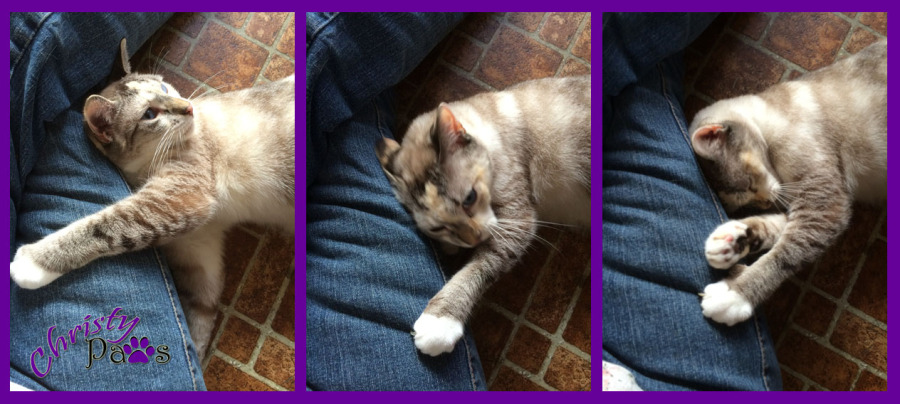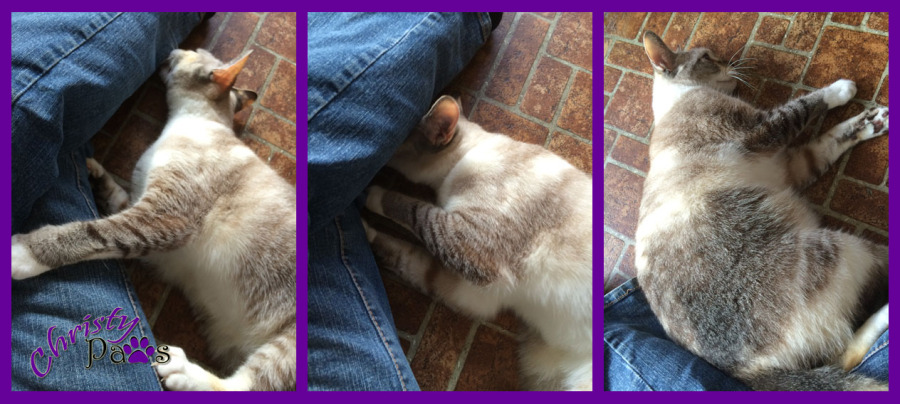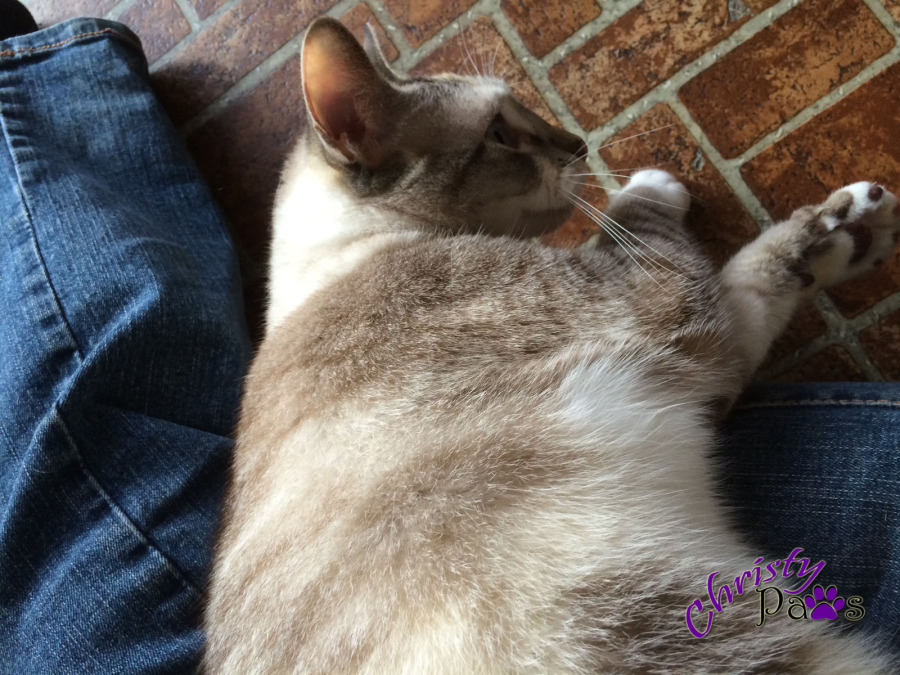 Then, to really show my appreciation, I took a bath in her lap.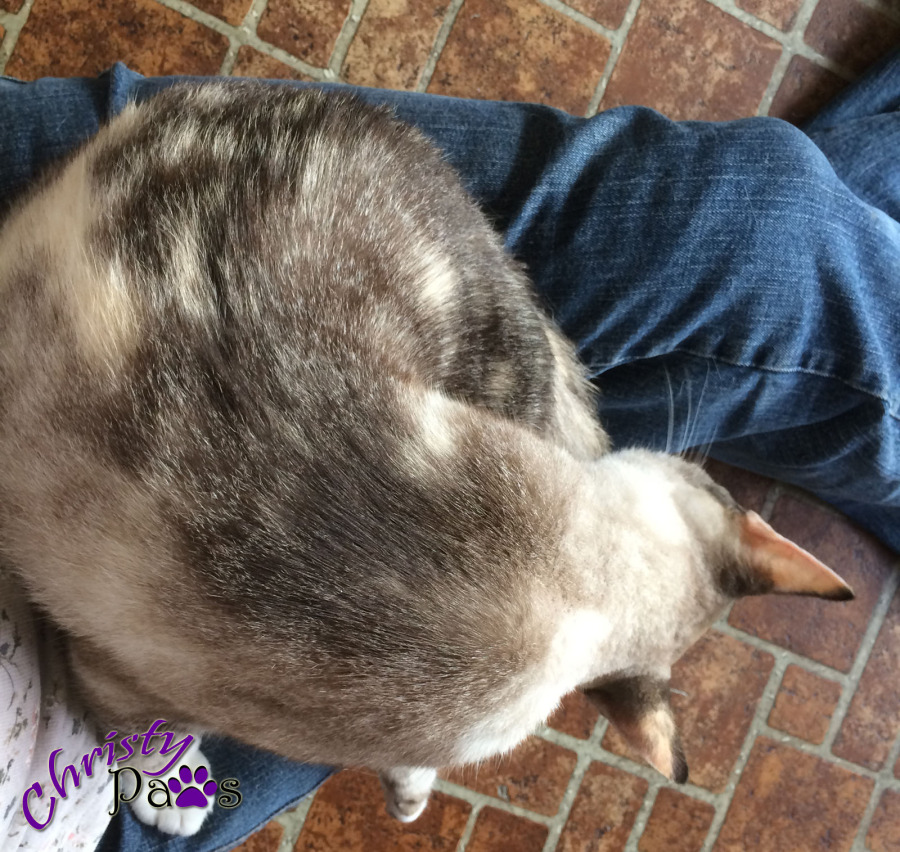 She brought home a huge hunk of meat from last night's campfire cookout. It looks like she is keeping most of it for herself (she's greedy like that some times), but she did give me a couple of bites. It was so good.
So here are the selfies she let me take now that the iPhone is finally home!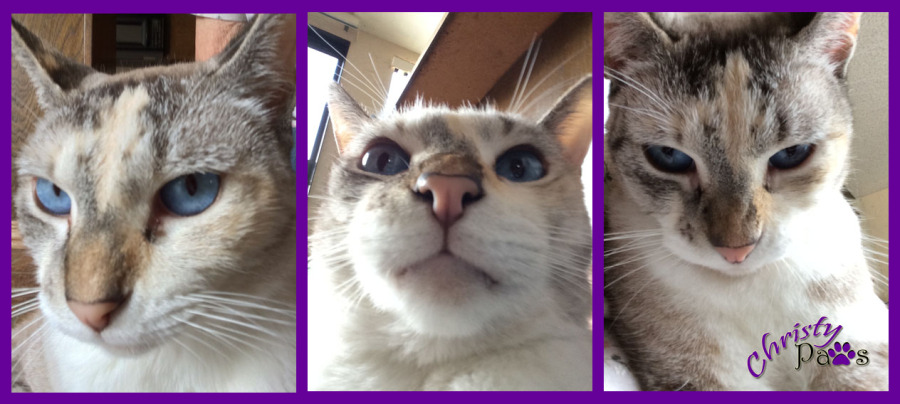 This is a blog hop hosted by The Cat on My Head. Click on the badge below to enter or to meet some other interesting felines.
Christy Paws