Mom wanted me to take my selfies yesterday but I was a little miffed at her. Can you tell? She was making me wear the harness again — all day! Well, it seemed like all day. I did not want to look at the camera or push that stupid little button.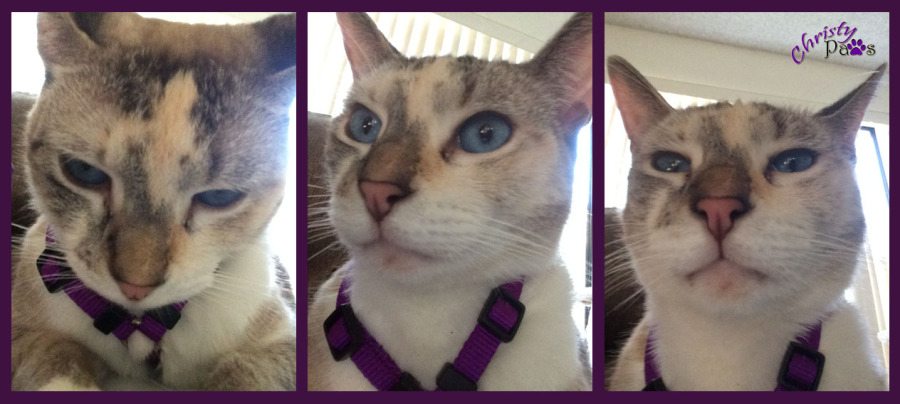 Finally, I begrudgingly gave in. I decided that she does do some nice things for me and I hadn't had dinner yet.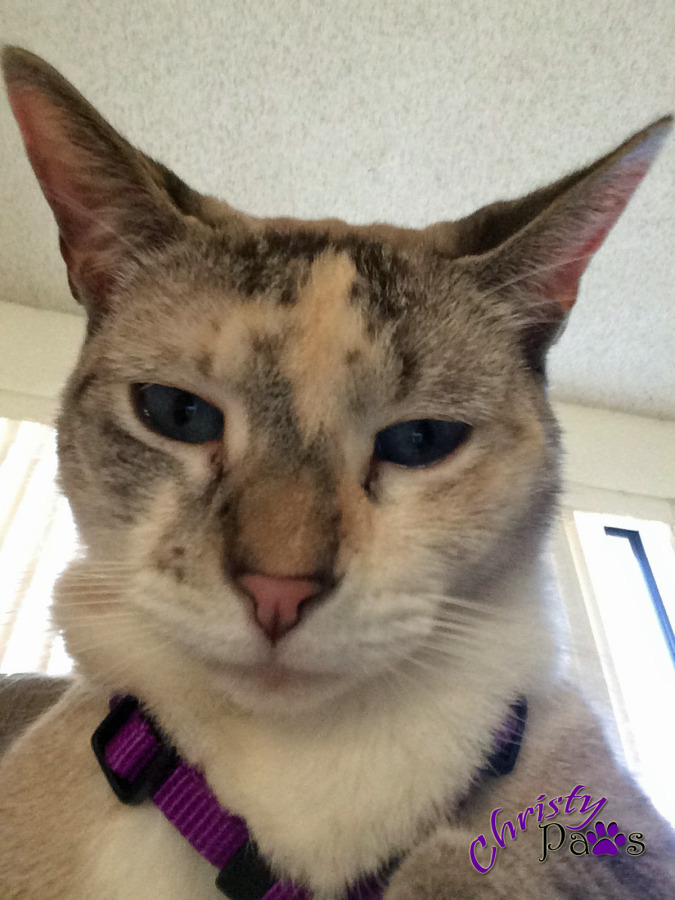 This Sunday Selfie Blog Hop is hosted by The Cat on My Head. Click on the badge below to enter or to meet some other interesting felines.
Christy Paws