Mom was so sad when she went to The Feed Barn this week to take photos of the available kitties from A-Pal Humane Society. There was a gorgeous orange and white girl who was found wandering the streets in Jackson. She was starving but otherwise in good condition when she was picked up. Mom was sad because she was so friendly yet no one was looking for her. We can only wonder how she became homeless.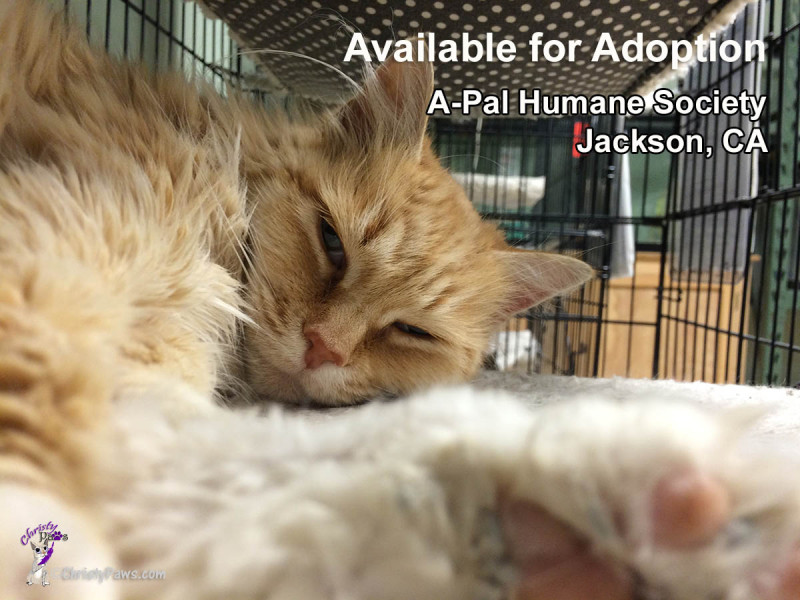 Mom really wanted to brush that beautiful orange fur.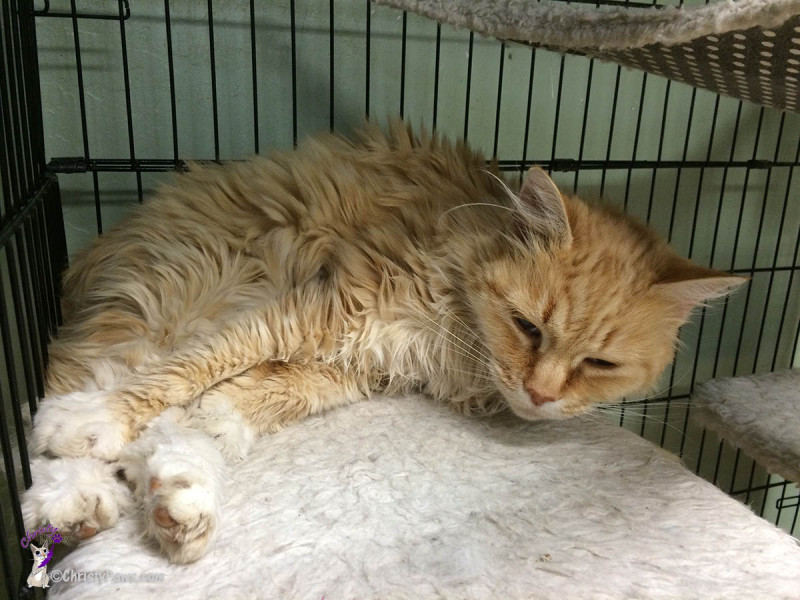 Check out those ear tufts and furry feet!
Mom wasn't able to get many good photos of her because once mom started petting her, she wouldn't stay back from the camera.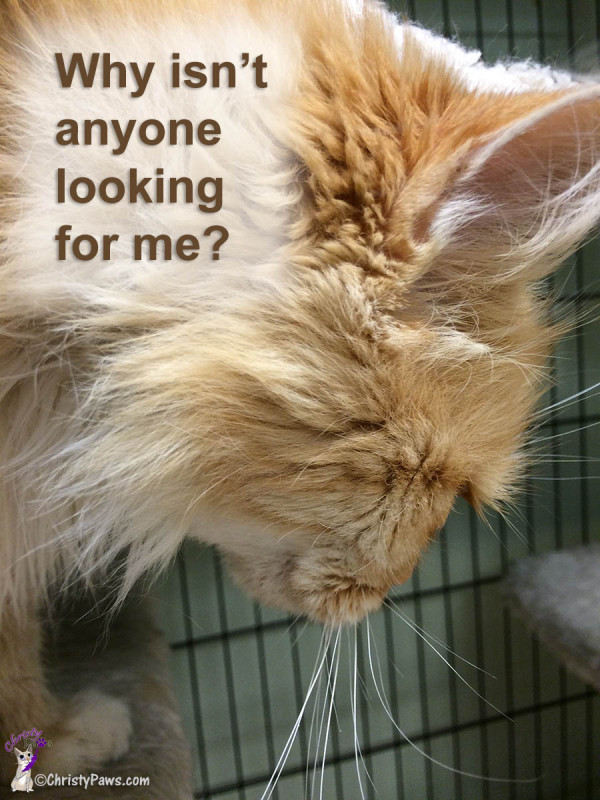 This kitty was obviously loved by someone but they haven't come for her. For whatever reason, she has not been given a name. Maybe they hope her people will still come. She has been waiting long enough though and is now available for adoption. This sweet girl will make someone an excellent companion.
She is estimated to be about five years old, was previously spayed, and has been flea treated and given her vaccinations.
Although this kitty's situation made mom sad, she knows things will get better for her now that she is with A-Pal Humane Society and has a second chance at a forever loving home.
Remember, sharing is caring and could help this girl find her new family by the holidays.
Purring for all the homeless kitties.
Christy Paws
This is a blog hop. Click on the badges to see more entries or join in the fun.