What can I say about this one? Was I on the attack? In a nip frenzy? Or was I just stretching? Only mom and I know for sure.
Mom loved the photo but my eyes were out of focus which made it a purrfect candidate for Caturday Art.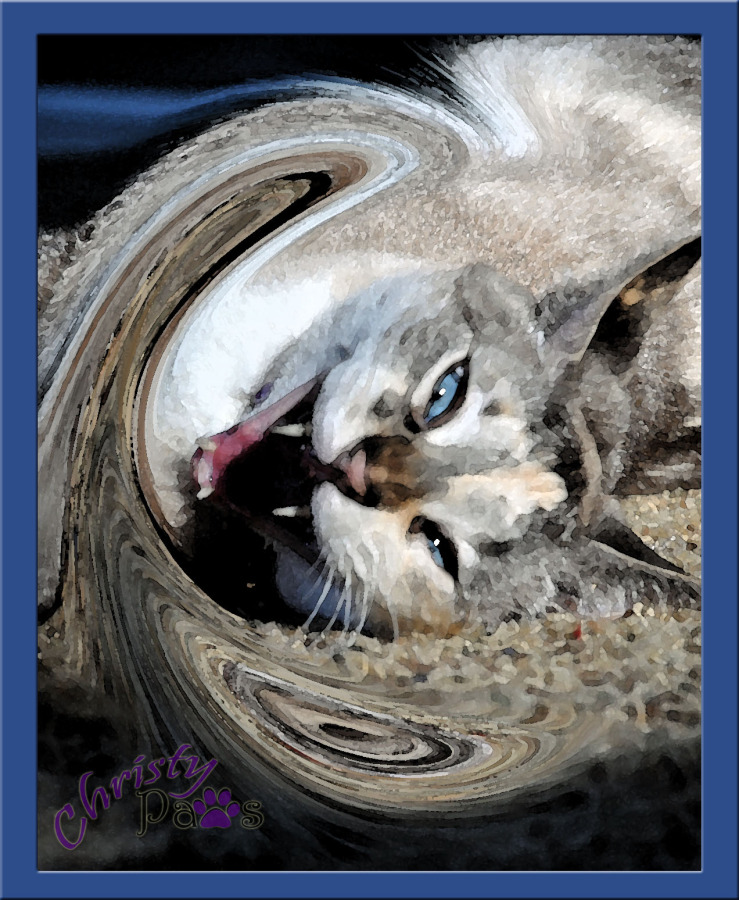 In Photoshop, mom applied the twirl filter to everything but my face then applied the watercolor filter. A simple blue frame finishes it off.
Have a great Caturday!
Just twirling,
Christy Paws
This is a blog hop hosted by Athena and Marie. Click on the badge to see more great art.