Today's Caturday Art project was created in Photoshop Elements. When mom applied the poster edges filter to this photo, I told her she had used this effect before, but she likes it so much I couldn't get her to change it. Here's the original photo. I'm sitting in my favorite window where I have the best view of BirdTV. (Tabbies, just read that SquirrelTV.)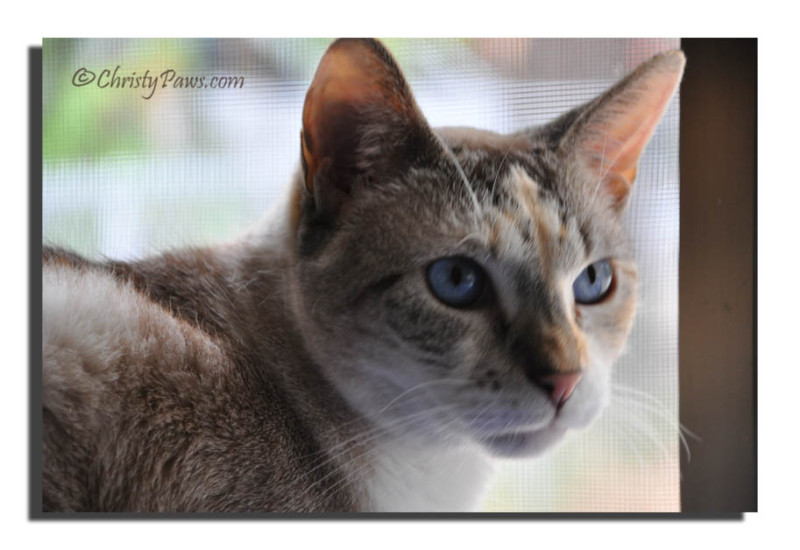 This is the older project she did (one of our first projects for Caturday Art) using this filter. She liked that one so much she even used it for my Christmas card last year.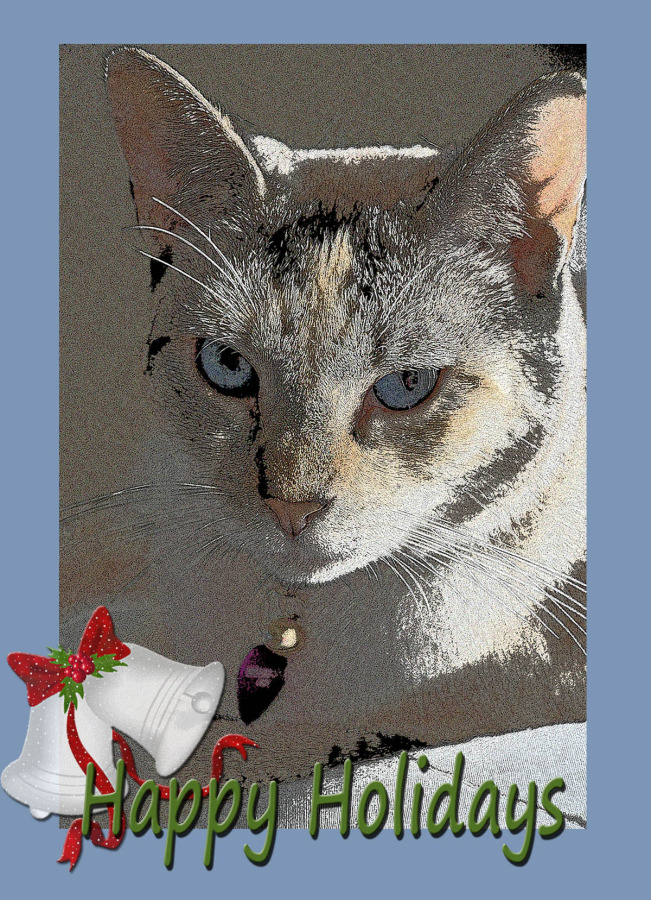 And here's this week's project. She manipulated the settings of the filter until she got the look she liked and created a frame. Pretty simple.
Now, if you've been following my blog at all, you probably know that mom just can't leave well enough alone. She decided that this was a little dark so she lightened it a bit then added a an orange layer at 15% opacity to give it a warmer feel.
I made her stop here. I have to do that frequently because she really can get carried away. Who knows how many variations she'd show you if I let her!
Have a great Caturday.
Christy Paws
We are joining the Caturday Art Blog Hop hosted by Athena and Marie. Click on the badge to see more great art or to join in the hop.