We are going to cheat a little for Caturday Art today. Mom hasn't been feeling well and we are so behind on posting. We have caught up a little on commenting but are taking the easy way out on today's post.
Mom was really being lazy not feeling well when she first tried to do this one for our e-card. She decided she had to find better photos of us, manipulate them in Photoshop so that they were light enough and make a more personalized card.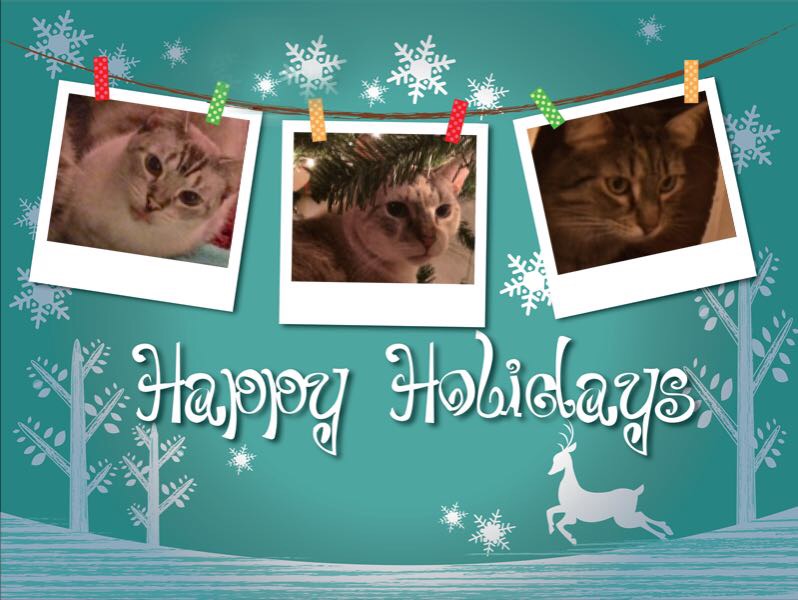 I guess I should give her some credit. She got my snail mail cards mailed earlier than she has ever mailed her own cards (which she hasn't sent in years) and got my Secret Paws mailed by the recommended mail date. Mom checked the tracking number and it was delivered on the 14th!
Our Christmas e-Card is today's offering and then we are sharing some of the artful holiday cards from our furiends.
The main part of this card was created in Photo Lab then finished in Photoshop. If you haven't already received this card from me and you would like it, please help yourself to it!
While mom was creating this card in Photo Lab, she tried out a couple of other effects so I'm including those, too, just for fun!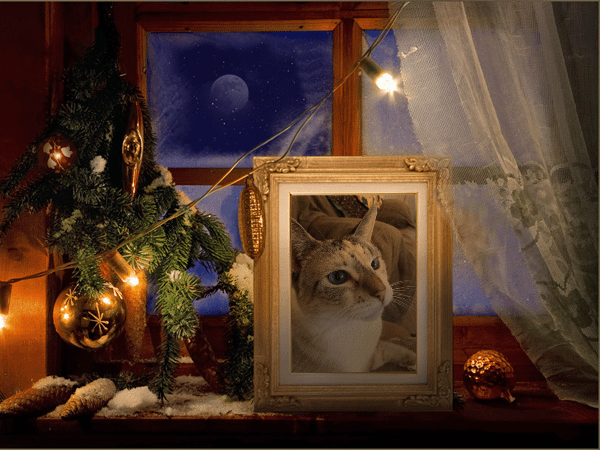 This time last year, I was very new to the blogging world and only received a few cards. Most of those were from Facebook furiends. You can check out my e-card from last year here since you probably didn't see it! This year, I have received many snail mail and e-cards and it makes me so happy to see all my furiends! Some are long-time friends and some are new, but I love and appreciate you all.
Without any further ado, here are some of the beautiful e-cards I have received from my furiends.
Wishing you all Love, Peace and Joy during this holiday season!
Christy Paws
P.S. If you missed my post yesterday, please be sure to visit and enter to win a Delightibles Treat Prize Package.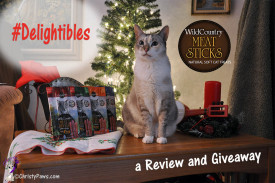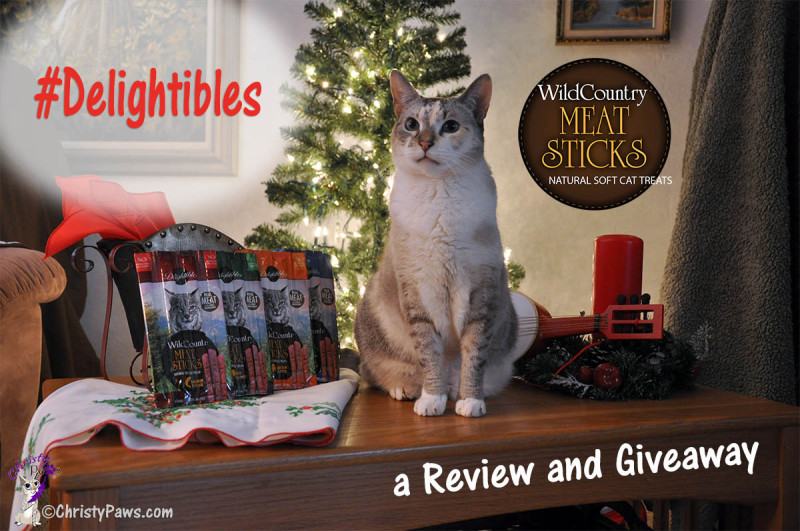 We are joining the Caturday Art Blog Hop hosted by our friends Athena and Marie. Click on the badge to see more great art or to join in the hop.