Today's project is doing double duty. It is our Caturday Art submission as well as our online Christmas card. It was all done in Photoshop Elements with multiple steps and multiple layers but nothing spectacular.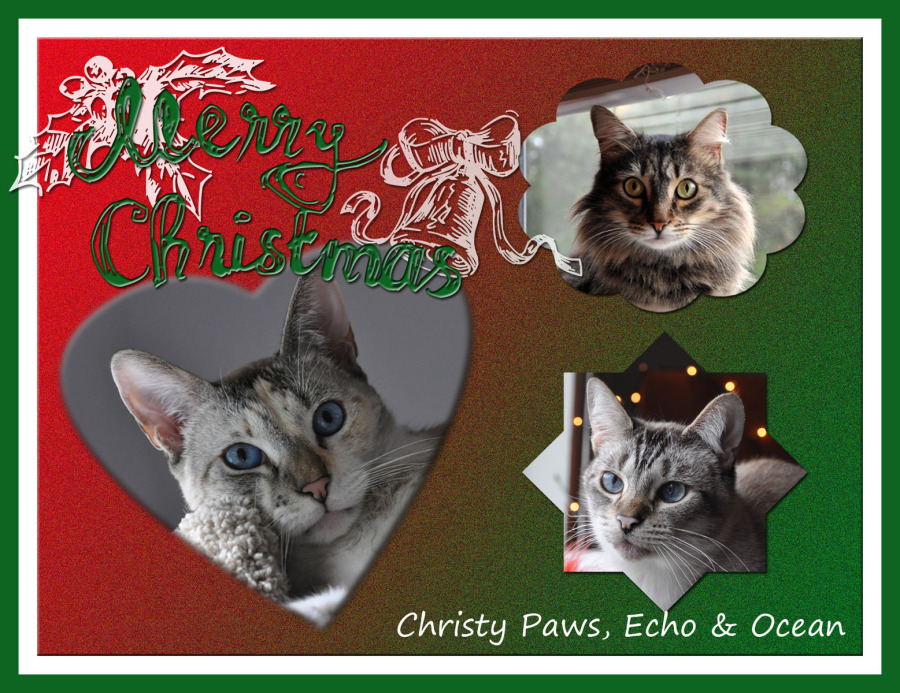 Wishing you all the happiest of holidays. I will be grateful to be celebrating the holidays with all of you!
Christy Paws
This is a blog hop hosted by Athena and Marie. Click on the badge to see more great art.