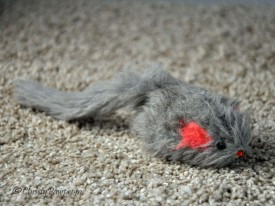 We have lots of mousies in our house. We have the little ones that live in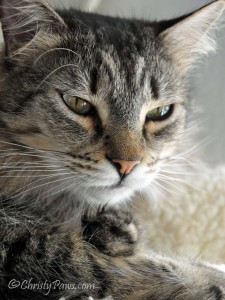 our catnip jar and larger ones that stay mostly in our toy basket. None see as much action as gray mousie, Echo's favorite. He carries it around, proudly announcing his hunting prowess. Of course, mom can never get a picture of him doing this. As soon as he sees her looking at him, he drops it at her feet. If she's busy, he leaves it at the kitchen door. She has almost fallen so many times from stepping on it. She quickly jumps away from it, thinking she has stepped on one of us!
Happy days!
Christy Paws
This is a blog hop. Click on the badge to see more entries or join in the fun.