Hi Friends! We are still having some computer issues here but are doing the best we can with what we have to work with. My friend, Flat Andy is here visiting from Ashtabula, Ohio, and we took some selfies this morning. We got a little silly but we had fun.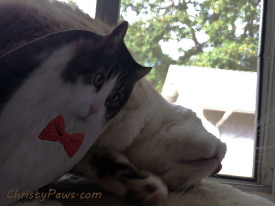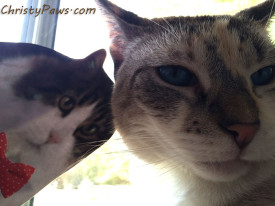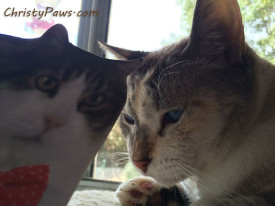 Hope you have a fun week ahead.
Christy Paws
We are joining the blog hop hosted by our friends at The Cat on My Head. Click on the link or badge to see more.